Your Rights When Using Internet Auction Websites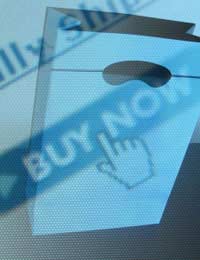 In recent years, online shopping has become a huge phenomenon. On the back of this, Internet Auction sites have become an extremely popular way to purchase almost any item, usually via a bidding process. Whether trying to purchase a rare find, or find a bargain, online auction sites are the place to go.
However, if you purchase an item through an Internet auction website, you will not necessarily be covered by the same consumer rights that you have if buying from an online retail store, or shopping on the high street. Occasionally, users of Internet auction websites may run into problems regarding the quality, delivery or description of the goods that they have purchased. Internet auction websites can also be susceptible to opportunistic fraudsters. So if you are considering buying from an Internet Auction website, make sure you know what consumer rights are applicable, and how to shop online safely in this way.
Private or Business Seller?
The first fundamental point that you should be aware of is the fact that the Internet auction site is not an online retailer - that is to say that the auction site is effectively acting as just a host to the sellers, much like a paper will print private classified advertisements. This means that the Internet auction site is not responsible for the content of the advertisements placed. Unlike their live auction house counterparts, an online auction site will have no legal obligations in relation to the goods advertised for sale on its website.
You should also be aware that if your seller is based outside of the UK, any consumer rights that you usually have might not be applicable when purchasing overseas. For this reason it's always a good idea to first check the location of the seller so that you can be sure of whether any of your consumer rights are applicable.
When buying or bidding, you'll be purchasing from either a private seller or a registered business seller. It is partly your responsibility to decide whether you feel that the seller is trustworthy and bona fide. This can be done in a number of ways - for a private seller, it is worth checking their feedback, the actual comments left and what contact details have been made available to you. If buying from a private seller, then you should be aware that your consumer rights are effectively relatively limited compared to buying from a business. Private sellers in particular may not always be clear about their terms of sale, and what their returns policy is. If the auction website does not stipulate a general returns policy that sellers must comply with, then you should contact the seller prior the end of auction or purchasing the item, to ascertain their individual terms of sale and returns policy.
Private sellers are, by law, only expected to provide an accurate description ('as described') of the item that they are selling. This means that unlike a business seller, the items don't have to be of satisfactory quality or fit for purpose.
Regulations
For non-auction purchases, a business seller is required by law (Distance Selling Regulations and E-Commerce Regulations) to give accurate information about the items that they are selling, as well as providing the consumer with their contact details and a non-PO Box registered business address. The regulation also gives the consumer seven working days to cancel the contract. The consumer will be entitled to a full refund, including the postage and packaging costs, unless stated otherwise prior to the purchase. If the seller has neglected to provide the required information as set out by the Distance Selling Regulations, then the consumer has three months to cancel the contract. However, be aware that these cancellation rights are not always applicable with purchases such as audio and visual products that have been unsealed, software, personalised and tailored items or perishable items.
The E-Commerce Regulations also stipulate that as well as providing registered business contact details, the business seller must also provide clear information regarding any 'hidden' costs such as VAT and other taxes, supplements or delivery costs. They must also inform the consumer of any relative trade organisation that they belong to, as well as the details of authorisation schemes pertinent to their business.
Complaints
Common problems encountered with Internet auction sites and private sellers include non-delivery, late delivery, or a dispute over the description of the advertised item. Remember that with a business seller, you are covered by the consumer rights as outlined above. However, for private sellers, the auction sites or payment agents such as PayPal have a complaints procedure to deal with such disputes. Quite often a compromise is reached so that both parties are satisfied with the outcome. Should you find that your dispute is not satisfactorily resolved, and that your rights have been abused, then you can try contacting your local Citizen's Advice Bureau or the UK Govt's Consumer Direct line to discuss how to take the matter further.
You might also like...
Excellent write-up, I have always enjoyed your articles, you're such an excellent writer, always on point. This article is loaded to the hilt.
wrenleeneriah5
- 4-Dec-23 @ 4:32 AM
I recently won an item at a Sotheby's Online Auction based in New York. I live in the UK. The item is a small single piece of paper, slightly larger than A4 size (297mm x 210mm). Including auction costs, the final figure to pay for the item was $125. HOWEVER, I was horrified to discover that the shipping cost for this single piece of A4 paper was almost $400... on top of the $125!!! So, this item was going to cost me in total almost $525!!! Royal Mail told me if I was to send the same size/weight parcel to New York from the UK, fully insured and signed for, if would cost LESS than the equivalent of $40!! I contacted Sotheby's in New York in disbelief at their shipping quotation, thinking that they had made an error. But they hadn't. They told me that alternatively I could organise my own shipping and then I would only be charged for the item... plus their packaging charge. Their packaging charge was almost $200!! So, to sandwich the A4 paper between some stiff card and put it in a stiff envelope costs $200. This would bring down the overall cost to pay Sotheby's to almost $325.... but then I would have to source my own shipping on top of this. I have decided to cut my loses and pay the $125 for the item... but will ask them to scrumple up the A4 page and throw it in the trash bin under their desk. I am expecting a cost for someone to do this. If I see the item relisted at a future auction, I will sue them. I will update this post when I have heard back from Sotheby's regarding my suggestion. I buy loads of items from UK and Ireland online auctions and have them shipped to me at very reasonable costs. This was my first time... and last time... of bidding at an overseas auction.
Man_of_Steel
- 25-Apr-23 @ 10:29 AM
I purchased a product from a company based in Singapore (distance selling?). Unfortunately, the product, which cost over £100, was defective in composition (materials used and formation) and I had to complain.Despite overwhelming evidence proving it was defective, the company refused to refund me, saying that it wasn't fair on the business and they had tried to help me solve the problems. This was untrue, as they wouldn't accept liability and blamed me. Tried to claim on Chargeback via my Bank, but this request was blocked by Visa and, to a certain extent, Paypal.I want to take legal action against the company, but I am not sure how to do it, without incurring extra costs. Anybody know what my rights are in this matter and action to take? Many thanks.
Can anyone confirm what your rights are if the auction house does not deliver the goods you have paid for
Hey there does anyone know if there is a specified time for finish of an online auction does it have to end at that time? The auction was supposed to run to 12 and it ran on past this time online after i had already had the winning bid at 12 till 5 past 12.
Annie
- 22-Jun-21 @ 12:00 PM
My boss recently purchased second hand parts in an online auction the invoice was then emailed to me by the auctioneers for payment and to arrange collection. On the invoice it said Auction Information. Auction: Online timed Date: .... Location: ..... I made payment and arranged a pallet company to collect using the location stated on the invoice, when the pallet company arrived to collect it was the wrong address the auctioneers had put their own local office address under Auction Information. I got charged £30 for failed collection. When I called the auctioneers they said I should have checked with them what the address was and were not going to help out with the £30 fine. Is there any legal way this should be put right as its wrong on the invoice? so I don't loose out on my collection fee and failed collection fee
Puddleduck
- 21-Oct-20 @ 3:04 PM
I recently purchased a food metal detector from a online auction house, when I received the machine it did not work. When I checked the photo of the machine it was different to the one that I received. Do I have a claim against the seller for advertising a different product.
Ken1954
- 15-Jun-20 @ 5:29 PM
Bought from an auction Oline I won 5 lots but guess what only 2 on my invoice not happy surly if I won the bid then intel eagle owner I have prof that I won as I screen shot the pages showing me .......what should I do ?
Notahappychappy
- 4-Nov-19 @ 7:33 PM
Hi, I recently bought some jewellery on an online auction, it showed each piece in nice boxes but when it arrived there were no boxes, I complained and the seller said it says in the terms and conditions that the boxes are not included, yes it was on the auction amongst about another 200 words, as if anyone is going to read it. If I bought this lot in a physical auction then what is in the pictures is what they are selling, however in online auctions people think they can get away with presenting jewellery in nice boxes to make it look much better and then not including the boxes, it's becoming epidemic. Is there any auction law that says what is in the pictures must be what you are selling ? I've even seen people deliberately bending rules such as a wooden box full of gold and all sorts and in the small print buried and hard to find they say the auction is for the box, contents not included !!!
paul
- 21-Aug-19 @ 7:25 PM
Hi there, Can anyone with any info about Midland assets management Contact me please
Mark
- 3-May-19 @ 4:59 PM
Auctions When you buy secondhand goods at an auction, you may not be able to get your money back if you find out later that the goods are faulty. You have rights when you buy new goods at an auction. Jump to table of contents Buying secondhand goods at an auction You should always check the auction's conditions of sale which should be prominently displayed on the property where the auction is taking place or in the sale catalogue. As auctions are treated as "trade sales", it is very important to know the auction's policy on secondhand goods. For example, the conditions of sale often include words such as "we are not responsible for the authenticity or condition of any item". However, if you buy second-hand goods at an auction that consumers cannot attend in person, for example from a trader via an online auction, then you still have the protection offered by the Sale of Goods Act 1979. Auctioneers must not falsely describe or misrepresent goods. Buying new goods at an auction Your consumer rights under the Sale of Goods Act when are protected when you buy new goods at an auction. Find out more about your consumer rights when buying goods and services. Tips when you go to an auction If you've never been to an auction before, it's always a good idea to go along and see what happens before you bid at your first auction. When you go again and plan to bid, you should: read and understand the auction's conditions of sale before you bid be careful when an auctioneer describes an item as "AF" (as found) or "SAS" (sold as seen) - this could be a warning that there is something wrong with the item examine the item very closely before you bid decide on the maximum amount you're prepared to bid and keep to this budget be aware that fees might be added to your bid as some auctions charge additional fees to which VAT applies remember that you can't change your mind after the auctioneer's hammer falls If you have a complaint about an auction Most auction houses are members of trade bodies such as the Royal Institution of Chartered Surveyors (RICS), the National Association of Valuers and Auctioneers (NAVA) or the Institute of Professional Auctioneers and Valuers (IPAV). Members will usually display the organisation's logo on their website or documentation. If you aren't satisfied with the service you got at an auction, complain first to the auction house. Then, if the complaint is not resolved to your satisfaction, you should contact any trade body they claim to be a member of, as the trade body will usually offer some form of arbitration service. If you require advice about the auctions in general, contact Consumerline.
Claire
- 25-Oct-18 @ 12:01 PM
STATUTORY RIGHTS WHEN BUYING GOODS AT AUCTION The rights that you have when buying at auction will depend upon the type of auction that you use. This can make shopping in this way a little complicated. However, by understanding your rights, you will be able to enjoy your auction experience and with any luck, grab a bargain! Customers are afforded a number of legal rights when shopping in a variety of settings, and this is set out in the Sale of Goods Act 1979. The act states that customers can expect that when they buy an item it will match its description, that the quality of the item will be satisfactory and that it will be fit for purpose. Buying Goods at an Auction Customers who buy at auction have these rights, whether the item that they are buying is new or secondhand. If the items purchased at auction do not meet these standards, you will be entitled to request a replacement, repair or ask for a refund. However, the rights afforded to a customer will differ if they were buying a secondhand item in person at an auction. In these cases, the Sale of Goods Act will not apply, as it will be deemed reasonable that the customer will have reviewed the condition of the piece before deciding to purchase. In such situations, the auctioneer will not be obliged to provide a refund or repair, and you as long as it can be demonstrated that you bought the item having had the opportunity to review its state fully, you will not be protected by these rights under the Sale of Goods Act. The following guide explains your statutory rights when buying at an auction in greater depth. The guide considers what type of sale is classed as an auction, how your purchase can be affected if it is linked to criminal activity and how your rights are maintained for different types of auctions, including online auctions such as eBay. WHAT IS AN AUCTION? An auction is a way of buying and selling items through a bidding system. The seller will list and display an item, may add a reserve price (the minimum selling price that they will accept) and buyers will bid to purchase the item. Bids will increase throughout the auction slot, and once all bids have been taken, the highest bidder (the person who has offered the highest price) will win the auction and purchase the item. TYPES OF AUCTIONS Any number of items can be sold in an auction environment and to ensure that transactions are safe, effective and enjoyable, a number of different auction types exist. Before an auction begins, there are a number of regulatory and logistical steps that must be completed. This is to ensure that the items sold are legitimate, that customers are informed, that money is handled legally and that all lots are safe and well-advertised. The auction setting must advertise the auction or the services that they offer, and this is true of direct auctions or online versions. In every instance, the auctioneer's contact details must be visible and available, and the items ava
Claire
- 25-Oct-18 @ 11:59 AM
I got scammed over a property in Germany. Lost €30,000. Midland have "Sold" this propert multiple of times on their auction. They are in Partnership with a Bulgarian guy, living in Scotland.
Fester
- 5-Oct-18 @ 9:37 AM
Won and auction, paid promptly, the silence. No calls, no collection details... buyers beware, now taking them to court. contact me if you want.
annon
- 11-May-18 @ 10:54 AM
Hi everyone..I have a court date now against them..anybody like to come..
Sefton
- 11-Apr-18 @ 7:32 PM
Who's up for sorting these scumbags out? Legally obviously. They owe me £7000??
Hi Stefan What is your contact details: if you are going to court I support you.
Victim of Midland as
- 6-Feb-18 @ 10:16 AM
hi everyone...I filed for small claims regarding a vehicle....we will be in court against Middland Assestment..anybody like to come forward...regards
sefton
- 29-Jan-18 @ 11:35 AM
Help- Your Question:
Can anyone that has had dealings with this company please contact me as I'm having serious problems with them regarding a large some of money thanks
---
Our Response:
Have you all considered Watchdog or Trading Standards?
OnlineShoppingRights
- 15-Jan-18 @ 12:30 PM
Can anyone that has had dealings with this company please contact me as I'm having serious problems with them regarding a large some of money thanks
Help
- 12-Jan-18 @ 3:28 PM
I'm another victim of midland asset management. I closed my company and chose them to liquidate all my old stock. After various prompt communication, they arranged to collect everything to sell in lots. Following the collection, I get no communication at all from them and found my lots listed for auction. After multiple attempts to contact them i get no response at all. Unfortunately I didn't sign any paperwork but i could clearly see the lots on ibidder were my stock. I haven't had any contact with them and obviously they didn't make any payment to me. Is there anything i can do?
not_good_with_auctio
- 13-Nov-17 @ 12:26 PM
hi.. I am one of the Midlands asset management victim. Long story but I have been to their premises as well and now sure that they formed to cheat people not for business purpose. I am just looking for other victims to come together and looking to take acollective action against them...anybody interested?
sefton
- 17-Oct-17 @ 6:59 PM
Añgelica- Your Question:
I bid for x 50 6 bale towels close to £500 at Haddon & James auctioneers. The towels on the picture and what I have received are totally different. The towels are bad I can't even do anything with them. I have never seen low quality towels like that. It's sad that the £497 is gone in the drain. Are their any laws at all? I was also charged 5% late payment fee which they say is 48 hours.
---
Our Response:
Sorry but the consumer protection laws do not apply to business-to-business transactions in the same way as they do to business-to-consumer, and Haddon and James is a B2B auction.
OnlineShoppingRights
- 17-Oct-17 @ 11:06 AM
I bid for x 50 6 baletowels close to £500at Haddon & James auctioneers. The towels on the picture and what I have received are totally different. The towels are bad I can't even do anything with them.I have never seen low quality towels like that. It's sad that the £497 is gone in the drain. Are their any laws at all? I was also charged 5% late payment fee which they say is 48 hours.
Añgelica
- 16-Oct-17 @ 11:25 AM
Hi guys, I am another victim of midland asset management property scam, I paid around 2000£ for a property in USA, including their commission of 200 and 500£ legal costs. But after paying in April and passing 4 months now , I haven't heard anything from them... When I try to call them they say the person responsible for property is not there , either on holidays or busy. I left many messages but no one ever bothers to call back. Sent 10 emails in last 4 months but not a single answer, in other words they just ate the money? Is it the going to court straight away for not answering or trading standard agency is best course of action. Pls guide
Victim of Midland as
- 1-Sep-17 @ 1:08 PM
We have no rights at all. Impossible to find, impossible to pursue and a political and institutional setup that protects business, full stop. Blah, blah is expected response
Daniel Joseph Dohert
- 8-Jun-17 @ 2:19 AM
We have no rights at all. I Possible to find, impossible to pursue and a political and institutional setup that protects business, full stop. Blah, blah is expected response
Daniel Joseph Dohert
- 8-Jun-17 @ 2:18 AM
Hi there, I was wondering if there is any legislation covering buyers in online auctions? Thanks in advance
Stunomidge
- 10-May-17 @ 9:16 AM
Greener - Your Question:
Hi. I recently sold a business through an online auction site. The winning bidder requested more time to raise the funds and left a 10% deposit. He didn't manage to raise the remaining funds in time. Can someone tell me who should get the deposit. The auction house or me ?If it makes a difference I paid a nominal £120 to the auction house as a set up fee to run the auction.Many thanks
---
Our Response:
What are the auction house terms and conditions? There are no specific rules in consumer rights legislation that cover this.
OnlineShoppingRights
- 27-Apr-16 @ 11:23 AM
Hi. I recently sold a business through an online auction site. The winning bidder requested more time to raise the funds and left a 10% deposit. He didn't manage to raise the remaining funds in time.Can someone tell me who should get the deposit. The auction house or me ? If it makes a difference I paid a nominal £120to the auction house as a set up fee to run the auction. Many thanks
Greener
- 26-Apr-16 @ 9:18 AM