Safety: Shopping Online vs. Shopping On the High Street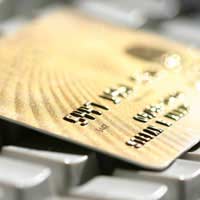 The popularity of shopping online appears to grow with each year that passes. Online shopping has many appealing aspects, namely it's easy as you can shop from the comfort of your own home and at whatever time of the day or night that you please. The choice of products and services on offer over the Internet is hard to beat, and the purchase and subsequent delivery services can be relatively fast too.
So how does it compare with the traditional high street shopping experience, where you can get a look and feel for the business seller and the items you intend to purchase? Is shopping online really such a risky business, and are you fully protected by your consumer rights? This article evaluates the safety aspects of shopping online in comparison to shopping on the high street, as well as providing some basic information on your rights as a consumer in both circumstances.
Basic Rights on the High Street
All consumers are protected under The Sale of Goods Act (1979). This act ensures that the seller is obliged to sell goods that are 'as described', 'fit for purpose' and of 'satisfactory quality'. You should also receive a receipt detailing your rights to cancel or return the items, with clear instructions on the timeframe in which you can do this. Receipts, card transactions and bank statements are also acceptable examples of proof of purchase should you decide to return or exchange your goods.
Shopping on the high street can completing a transaction in store can also reduce the risk of card fraud. It is not impossible, as methods such as 'skimming' can be employed, but these are very few and far between with well-known high street chains. Immediate over-the-counter payment also enables consumes to access and query 'hidden costs' (e.g. delivery charges) face to face, usually resulting in a faster conclusion.
Extra Protection
When shopping online, as long as you are shopping from a UK based seller or supplier, you will have the same rights as if you were shopping on the high street. Because you may not visit the premises of the business to collect your purchase, you will also have extra rights as set out under the Distance Selling Regulations, and the E-Commerce Regulations. These regulations ensure that you have all prior and relative information pertaining to the business in case you need to make a complaint, enquiry or want to request a repair or compensation, refund or make a cancellation. The regulations also ensure that your contract can be completed electronically and that you will receive written confirmation of your order, including all costs. Prior information includes business name, authentic contact details such as a geographical address (no PO Box numbers), telephone number or valid email address. You should also have access to clear terms and conditions of sale, all hidden costs such as delivery charges, packing and handling fees and taxes such as VAT. VAT registered companies that trade online are obliged to provide their VAT registered number.
Buying online also affords you something that is often referred to as a seven day cooling off period. If you have purchased online and then change your mind, as long as the goods you purchased aren't perishable, personalised or sealed, you can return the item and receive a full refund.
Basically, if you follow the safety tips and know how to protect yourself, shopping online is just as safe as shopping on the high street. The downside is that returns and complaints may not always be as straightforward or cheap as the high street, especially as return shipping may be an issue with online purchases.
The high street also has the benefit of being tangible, so from a trust perspective, you are able to see what you are buying and exactly whom you are buying from. Knowing that you have a physical address that you can return to should you have a complaint or problem is also a bonus. This is not always guaranteed with an online shop, but as long as you have checked that the online store displays all the correct prior information, clear terms and conditions as well as providing safe and secure encrypted transactions, shopping online is still an easy and more relaxing option. However, remember that shopping online may afford you a greater choice, but it is not always the cheapest option. As with the high street, if it seems too good to be true, it probably is!
You might also like...