Misleading Advertising and Online Shopping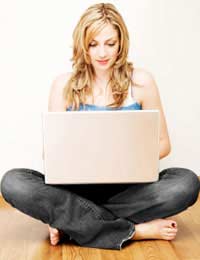 Advertising goods and services online is actually a viable business in itself. Affiliate programmes, advertising keyword campaigns and pay per click advertising are all important strategies in driving web traffic - or potential consumers - to a website. For this reason, online sellers in particular may be tempted to stretch or slightly distort the truth regarding the pricing or description of their goods and services. However, you should be aware that online traders, just like their high street counterparts, are under a legal obligation to provide their consumers with non-misleading advertisements.
Regulatory Body
The Department for Business Innovation and Skills is the department responsible for reviewing and refining all laws and regulations concerning trade descriptions and misleading advertising. The basis of these laws is that the seller provides honest and legal information to the consumer. If these guidelines are not followed, then the Office of Fair Trading (OFT) can intervene and investigate.
If the seller is based in the UK, then they are under the scrutiny of the independent Advertising Standards Authority. This regulatory body has set out codes of practice and regulations in order to monitor advertisements, making sure that companies do not confuse consumers with ambiguous pricing, or make false or misleading descriptions of the goods or services on offer. This code is known as the British Code of Advertising, Sales Promotion and Direct Marketing and applies to all non-broadcasting media.
However, you should be aware that there are differences in the way that the regulatory system operates with shop window advertising and online advertising. Basically, the system does not apply to content that appears on the website belonging to the advertiser. The ASA also does not apply the code to editorial content, but you should be aware that website content from a British-based website is still subject to British law such as the Trade Descriptions Act. The ASA will, however, look into complaints made regarding paid advertising campaigns that are sited on a third party's website. Examples of these advertisements include commercial emails, pop-up advertisements and 'banner ads'.
On a very basic level, it is worth remembering that both high street and online consumers are protected if they are subject to misleading advertising. Currently, as the law stands in the UK, sellers are required to provide consumers with goods that are as described, fit for purpose, and of satisfactory quality. If the trade description and the advertisement do not match, then you may be entitled to a refund or compensation.
Pricing
It is actually a criminal offence for a seller to provide misleading information on the pricing of goods or services. All hidden costs must also be included in the final price, or made clear on the advertisement, with written confirmation provided to the consumer when purchasing an item.
What to do?
If you believe that you have been subject to misleading advertising online, your first port of call should be to check that the website is UK-based, and then contact the online retailer. If this does not resolve your complaint, then you can try contacting the UK government's online consumer advice centre, Consumer Direct. You can also make a complaint to the ASA, who may investigate or refer your complaint.
If you believe that a financial service provider is using misleading advertising, then you can use an online contact form to inform Financial Services Authority (FSA).
You might also like...
Every person in the UK should steer clear of Vrbo Online Booking agent. The are totally corrupt and should be closed down. Unfortunately, they are registered in Ireland & Canada, only. I was sold a 5-day Holiday on the Norfolk Lakes costing nearly £300. The chalet renter was nowhere to be found and had no contact details. It is almost impossible, to claim any kind of refund. The seller has kept all of his money and is happily defrauding other unsuspecting customers. I'm on a low income, so I can't afford recieve services that don't exist. My college trust has tried without success, to get my money refunded. The reasons for this are too many to mention... It's safe to say that I'm furious with Vrbo GB and all of their dodgy agents and might never get my money back,
Lozza
- 15-Jun-23 @ 6:47 PM
I recently bought some laminate flooring from a national company. I ordered samples and choose what I wanted and paid. When it was delivered it has a different brand name and style name but it was exactly the same as what I had ordered. When I went on line this brand is available at half the price in some outlets. Do I have any rights here?
ASG
- 19-Mar-23 @ 9:32 PM
I ordered a weighted hula hoop which was marked on a sale price but when the item arrived it was completely different from what was advertised we recieved a very cheap product, we have emailed the company to ask for a refund the company are refusing to refund refund and are saying due to it being a sale item they won't refund any money! Also said we could have 15% off next order, what was very strange when placing order we didn't recieve a confirmation of order from the company either what can we do to get a refund from this company who are obviously theives
Woody
- 21-Mar-22 @ 4:33 PM
I brought a warm sunlight chair was advertised by mircone paid £29.99 got tracking no and everythingbut when arrived it was ipodsI have emailed the company and sent private message but getting no responsewhat can I do ? They are in America
Bezza
- 10-Jun-21 @ 12:12 PM
I bought a 1 man bivvy online from a company called nootica,the description read for bivvy and picture was of bivvy but after waiting 4 weeks I was delivered a bivvy winter skin,now I'm left with paying £48 to send it back but company still not responding to emails
Norfolk73
- 29-Mar-21 @ 6:46 PM
I ordered a Santos 3door 2draw wardrobe from DHS via fair for you,it's £399. When products was finally delivered it is branded as Seville 3door 2draw wardrobe,it's £224 in Dunelm looks exactly the same... I contacted Dorsethome stores and they told me this is infact correct,it's advertised as Santos so the manufacturer can identify where it was ordered! Surely if that's the case the product would be branded as Santos ?? Any advise would be appreciated
loulou4809
- 18-Jan-21 @ 7:04 PM
Hello, I bought a coat from Glamify in there 60% OFF sale. It was marked down from £190 to £85. I went to their Instagram to try to find more pictures and can see the code was never £190 it was only ever £90 when first launched and no where does it show it ever being £190. I have contacted the website as this is misleading but have had no response
Hi I ordered some shorts which were advertised as a 2 pair pack but when they were delivered there was only one in each pack, when I complained about this the company said they were sorry but it was a miss print and that they were single pack, they have offered me a 10% refund where do I stand. Thank you
Eric
- 7-Dec-20 @ 7:39 PM
I purchased a steam mop through shark its self as it was £50 cheap buying direct, paid by card and everything went normal, but I never received confirmation from shark about delivery times so after 2 days I rang them and they said they would have to give me a refund which will take upto 10 days as there was a problem with my payment(which they already taken from my bank), when I asked how he could refund me if there was a problem with payment he just said ide have to reorder and that was end of my conversation with him,when I went to reorder the price had gone back to same as shop price, they are a con and would never purchase here again, 6 days and still waiting for my refund.
Colin56
- 6-Dec-20 @ 2:25 PM
Hi, I bought a wig from an on line with a co.uk domain name and a UK address. The wig was not as described and there were a number of faults and flaws. This was not as pictured and advertised visually and also in the description. The structure was not as described. I sent 6-7 pictures showing the details and put it on. The support person wanted me to buy another and they would give me 20%off a new one. I declined due to further issues which might arise. I was then asked to return the wig however I would have to pay return postage $40-£50, and there would be no guarantee that sending it back would not get lost. It took a month for the wig to arrive. I am now in week two. As mentioned, I mentioned more than 7 faults. It is a shocking looking wig. What can I do, I have changed a few emails and I have heard nothing since Friday. The manufacturer in in China. This was posted by Hermes with no international stamping. Any advise would be so appreciated. This cost over £100.00. Many thanks.
Kiki
- 10-Nov-20 @ 12:59 PM
I bought two Star Wars speakers off the internet and are not as described. The measurements they show in the advert are double the size of the products I received. I have been mislead, I do not want a refund, I want what was described. If I send them back, I am not guaranteed any replacements before Christmas, I bought these early for my sons Xmas present. Plus I do not trust this company to do the right thing.
Skelly
- 27-Oct-20 @ 7:35 AM
I bought a item from a website and it's in the uk and still not received I've sent emails with no response from them also the phone number does not work I've also looked on Google map where they r but not showing on there I'm not of pocket from this which I'll try and get from my bank,also they keep moving the delivery date
Boner
- 4-Oct-20 @ 4:39 PM
Hi had the misfortune to use HERMES to deliver a birthday present to my daughtera mere journey of 38 miles. Supposed to be avTWO day delivery I also paid a premium to insure the item for £40 in case of loss or damage After three days it hadn't arrived to contacted HERMESwith great difficulty to be told "THE VAN HAD BROKEN DOWN AND IT WOULD TAKE A FURTHER WEEK TO DELIVER" I asked them why a company as big as HERMES couldn't hire a replacement van in a matter of hours? NO REPLY!!! After the extended week passed still no parcel deliverywas told to track it.But all I got every day was the message UNABLE TO DELIVER WILL TRY THE NEXT WORKING DAY. a load of cobblers!! I then used the website RESOLVER. To help and ended up with 84 pages of case files and all their advisors were spouting the same old liesand asked I requested my £40 as paid for. They all gave this a body swerveand eventually stopped responding to the resolver messages. I then contacted the consumers advice council who sent me a draft letter to send them with the proviso that if they didn't answer it would be used as evidence in any court proceedings. So I don't expect to hear from them within the stipulated 14 days I am sure the court will find in my favor as I have the receipt of the transaction in their own logoclearly stating I had paid for the added protection. So I advise anyone thinking of using this firm. DONT! Don't!! And read the reviews online about them they should be on the ROGUE TRADERS SPOT.ON BBC WATCHDOG PROGRAM. I SUGGESTED TO THEM TO CHANGE THEIR NAME FROM "HERMES" (the messenger of the gods) to "WELLS FARGO" who were another COWBOY OUTFIT ONCE AGAIN DO NOT TRUST THIS COMPANY. THEY DONT DELIVER AND THEY DONT LIKE TO COMMUNICATE WITH THEIR CUSTOMERS BY THE WAY ALL CORRESPONDENCE I HAD WITH THEM THROUGH RESOLVER SEEMED TO BE COMING THOUGH INDIA AS ALL THE ADVISERS HAD INDIAN SOUNDING NAMES.AND THEY SEENED TO BE USING PRE WRITTEN EXPLANATIONS. JUST PUTTING MY DETAILS IN SPACES RESERVED FOR THE PURPOSEAS FROM SIX ADVISERS. THE WORDING WAS IDENTICAL. STICK WITH THE POST OFFICE. YOU ARE SAFER REGARDS THE OLD CODGER
Old codger
- 3-Oct-20 @ 9:50 AM
I ordered Liberty "PURE SILVER" $1 coins online & when I asked for proof of authenticity, the company (in China) couldn't provide any & said I have to pay to return them if I want a refund. They look great but I bought them because it claimedthey were "pure silver". The markings say they are but the company can't verify it.
I ordered an inflatable hot tub from the range. They have delivered garden furniture and not the hot tub I ordered. It states on their website that online purchases can be returned to any store. I tried to do this but the store refused saying the online business is separate. I have tried phoning customer services but calls are not answered. I have emailed but the email has not been opened. What should I do?
Deb
- 26-Jul-20 @ 9:42 AM
???? THE 4 FOR £30 OFFER IS BACK ???? *?????? *???????????????????? ?????????????????? *???????? ??????????'?? *??????????'?? *?????????? ?????????? *?????????? ?????????????? *?????? ??????????'?? Available in 14mm pop up's, 14mm wafters, 13x11mm dumbels with dedicated ?????????? ??????????!! If you ordered the above what would you expect to receive?
I am really annoyed on all the clickbait adverts that offer low prices on companies genuine website and they never have items in stock. One such example is kitchenaid that has started its summer offers even though were in spring and they dont have stock available that's on offer. Why advertise and not have stock. I've sent 3 emails and no response I phoned them and lady told me new stock would arrive in july...its 2nd June and they have not had stock since april!! But as soon as offers expire they have stock
Bill
- 2-Jun-20 @ 4:21 PM
I bought a mattress through wowcher, the description clearly stated the features of it. When the mattress arrived cosmetically it looked the same but it was obvious that it didn't have the features stated in their description. I went onto the website of the supplier and whilst they've both used the same image they describe it completely differently and the key features mentioned on wowcher (that made me buy it) are not mentioned on there at all. I've contacted wowcher and said I want the item returned and a full refund issued as I feel I've been misled because the product does not match their description of the item and none of the descriptions match. I know from having read online since I received this item that its possible I'll only get wowcher credit which is no good to me. I now don't trust the site and I have to replace this mattress. I'm waiting for them to reply but I'm wondering as I used PayPal as my chosen payment method if I can seek my refund through them, on the grounds of the item being mis-sold to me if wowcher refuse to give me my money back ?
Karet11
- 2-Oct-19 @ 5:41 AM
Hi I recently brought a bed from bed universe, the bed delivered is different from the one they advertised on their website, the quality is no where near the standard in the photo, the headboard and foot board are different and also I purchased due to being able to store underneath, upon arrival there is no gap to be able to do this as in the photo.What can I do?
Cheri
- 25-Sep-19 @ 8:07 AM
Bought a 1 litre stainless steel teapot online through Amazon. It was delivered in a box stating it was 1 litre capacity 35 fl oz. It fact it is only 3/4 litre 30 fl oz. I have sent message back through Amazon asking if they've put the wrong size pot in the box. To date no response from them. What can I do about this. ?
Simmo
- 12-Sep-19 @ 4:15 PM
Hi, I purchased a bike online.The sizing info clearly stated small frame size should fit from 150cm height upwards. I didn't have the opportunity to test the bike as the store was shutting and wasn't offered that as an option. I am 158cm tall so I should easily fit the bike.Unfortunately the way I get on bikes is always to stand on one pedal and roll before swinging over the other leg, so I didn't immediately notice the standover height - not until a mile or so later when I tried to stop.I actually can't touch the ground over the crossbar - with extreme tip toes and leaning sideways only can I stand over the crossbar.This is despite being 8cm taller than the minimum advertised size.Bikes normally have a couple of inches standover clearance.I'd expect to at least be able to stand over touching the crossbar.My legs are short but average for my height.I measured the bike (alledgedly for 150cm person) and from the crossbar to the ground it measures over 32" - which is above average leg length. It's a very expensive bike costing every penny I had (plus overdraft) at 1600 pounds!I can't safely stop on it despite buying it for mountain biking trails.It's a complete nightmare.Do I have any grounds for return?Or do I have to hope it breaks down (it's an e bike)?
steffers1
- 19-Aug-19 @ 9:26 PM
My son applied for his first tax rebate online and the top website on google was "the tax repayment agency" which he was misled into believing this was the government website- in fact they are a private company that once you register with them take 40% of your rebate and you have to use them for the next two years as well! This seems so unfair and misleading! The HMRC seem unable to help?
Nick
- 26-Jul-19 @ 6:30 AM
Advert from Jeep UK website about their Sat Nav, problem is maps are over 4 years old, so many roads, junctions and speed limits have changed.So doesn't work, trying to take you in to forbidden areas. Very misleading advert as Sat Nav is of limited use. NAVIGATION SYSTEM WITH 3D MAPS Uconnect™ has joined forces with leaders in navigation to make sure you know where you are, your destination, and how long it will take you to get there. Maps will guide you through traffic, while merging and turning using sensor assisted GPS. Turn-by-turn guidance is provided through audio directions and voice prompts. Uconnect™ 8.4" DAB Radio Nav LIVE offers a large, 8.4-inch touchscreen, with 3D graphics and many external selectors for more comprehensive and practical access to every function, including the climate control and audio system controls. The Bluetooth® connectivity supports voice commands and streaming audio. The Uconnect™ system also includes USB port, SD card reader and DAB radio.
watkins247
- 17-Jul-19 @ 7:40 PM
Used an electrical supplier, and reported, descriptions were wrong, IP rating incorrect, Price wrong, pictures were not the item sent, colours of cable different than photo and desdescriptions, yet months later nothing has changed, this is a big issue
ALYN
- 25-Jun-19 @ 5:50 PM
A company in Leicester Aluminium Roofline Products ltd Post Code LE19 1WA , are selling Legacy Cast Aluminium Gutter, which is not cast it is extruded. Thereby fooling people in to thinking they are buying a quality gutter, when it is really much cheaper extruded, disguised with textured paint.
0434
- 17-Jun-19 @ 4:47 PM
I bought a pixel 3 from the google store which came with a £150 credit on the google store which would be applied to my google account within 4-6 weeks. I got an email stating the credit had been applied to my account, it had not, i have been going back and forth with customer services for 2 months and they will not apply the credit, they keep fobbing me off with some story about it being investigated by a specialist team. They have acknowledged on email that i bought the phone within the promotional period, and they have acknowledged that the credit has not been applied to my account. Are they legally obliged to honour this promotion and can i force them to apply the credit or provide me a full refund, despite the purchase being 4-5 months ago now?
Jon
- 21-May-19 @ 4:09 PM
I bought a TV wall bracket online that clearly stated in the advert that it 'fits all Sony 32" TVs'. It has arrived and it does not fit my, brand new, Sony TV. They have said they will take it back but they say I have to pay return costs. It's a heavy item so it will not be cheap to return and, as I only bought it because of their false advertising, this does not seem fair. What are my rights here?
cp60
- 30-Apr-19 @ 1:36 PM
I have recently bought a kitchenaid accessory from Curry's PC World and the image of the product is clearly metal but the description states it is plastic. I ordered this part as it was a metal product but received a plastic one. Does the image have to be correct/match the description of the product?
Stephen95
- 9-Apr-19 @ 1:56 PM
I paid for bed sofa lamp and table from a online person called crystal Elliot I was supposed to have delivery two months ago I've contacted her and she making excuses all the time I've asked for refund for two weeks and still haven't received it ????I paid her thru money transfer
Mich
- 6-Mar-19 @ 11:16 PM
I ordered something online and the shop said "free shipping and returns" I understood this to mean both are free but they are trying to charge me for returns? I think this is misleading advertising, am I right?