Pharmaceuticals and Health: Consumer Rights, Advertising and Refunds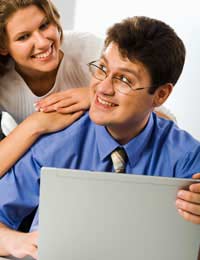 Traditionally the most common way to purchase pharmaceutical products, such as prescription medicines and medicine devices, is to purchase directly from a registered and reputable high street pharmacy. However, increasingly there are a number of unaccredited websites offering these pharmaceutical products for sale. Knowing your rights before you buy pharmaceuticals and health products online not only help to keep you from unscrupulous sellers, but also allow you to protect your own health.
Consumer Rights
When attempting to buy pharmaceuticals and health products online, you should understand that the consumer rights and legal recourse surrounding such purchases are relatively limited.
At present the Royal Pharmaceutical Society of Great Britain (RSPGB) is trialling a scheme whereby websites that are directly linked to reputable pharmacies can display a special logo as a mark of accreditation and authenticity. It will try to tackle the selling of counterfeit products, in that all products sold through the website are from regulated and authentic sources.
The websites awarded with the logo will comply with the RPSGB's Code of Ethics. The Code of Ethics basically stipulate that accredited websites display the following information:
The business owner's name
The pharmacy address where the business is carried out
If applicable, the name of the Superintendent pharmacist
Directions of how the consumer can validate the registration status of the pharmacy and pharmacist cited on the website.
If none or little of this information is available on the website, you should either contact the business, or avoid simply avoid purchasing from the website altogether. A full address - a PO Box number is not sufficient -must be given at any time before the delivery is made.
You should always check the selling terms and conditions of each website, and what the cancellation rights are on the website. You should have the right to cancel your order, usually within 7 days. If no correct notice of cancellation rights is made available to you, then once the goods are received your right to cancel lasts for three months and seven working days. Because some websites may be based in another country, not all laws that apply in the UK will apply to the website that you are buying from.
Best to Buy from the UK
When buying pharmaceuticals - particularly prescriptive medicines - you should be aware of the most important fundamental legal issues in regards to UK law and your consumer rights when purchasing such products online. Basically, as the law currently stands in 2007, when buying prescriptive medicine or over the counter remedies over the Internet, there is next to no legal protection or recourse that you can take if you find that the products are ineffective or cause any harmful side effects.
Whilst the regulatory authority the RPSGB does monitor UK-based websites that sell pharmaceuticals, you should take into account the fact that the very nature of the Internet means that you can never be sure where the pharmaceuticals have been sourced. This also means that although a website may appear to originate from the UK, this is not necessarily so. For the consumer, it can sometimes be very difficult to tell whether a site is British, and therefore will fall under British legal jurisdiction. Any sites that are not UK based cannot be subject to British law, and the actual products sold will most likely not be subject to British manufacturing regulations.
At present the UK Government is working in conjunction with the Medicines and Health Regulatory Agency (MHRA) to establish appropriate legislation surrounding the sale and supply of medicines from UK-based Internet pharmacies.
Advertising & Refunds
As aforementioned, when shopping online for pharmaceuticals and health products, it is best to check that the website owners and the products they sell comply with the Code of Ethics as set out by the RPSGB. This will help to ensure that any claim made about the effectiveness of each product complies with UK legislation.
The MHRA also has a strict set of statutory measures for the advertising of medicines, which also applies to those advertised online from UK sources. As stated on the MHRA's website, the basis of the legislative measures is that the pharmaceuticals are "honestly promoted as to their benefits, uses and effects, in compliance with current legislation." If you believe that the effectiveness of a medicine or medicinal device has been misleadingly or incorrectly advertised, there is a complaints procedure that can be taken up through the MHRA.
It is quite common to receive many emails relating to pharmaceutical and health products. These emails tend to relate to problems such as smoking addictions, insomnia and particularly sensitive personal conditions such as male impotence. Such emails should only be treated as unsolicited emails (spam) and ignored. There are absolutely no guarantees that the remedies and medicines touted in such emails will fulfil the promises made in the advertising, or that the products have been properly sourced and are not counterfeit, diluted or mislabelled. Even if the medicine advertised is not prescription or herbal, you will still be risking adverse side effects.
Your consumer rights in the UK stipulate that you are entitled to return the products within at least seven working days after receipt of the goods, following a cancellation order. You also have a seven working day 'cooling off' period if you change your mind about the purchase. If you believe that the medicines or medical devices are incorrectly described, counterfeit or otherwise, again you are entitled to return to products within seven working days if the product remains unused or unconsumed. The company is not entitled to deduct the cost of handling or shipping from your refund.
However, because some prescribed medicines may have to be made up for each customer, when the order is cancelled and returned the medicine has to be destroyed, regardless of whether you have tampered or opened the box. This means that refunds will not always be forthcoming from the retailer, and they may not fully refund you as a consequence.
Protect Yourself
Realistically, the best course of action is to avoid shopping online for pharmaceuticals and health products, unless you can verify that the online store that you are buying from is a registered licensed pharmacy. If buying a medical device, check that it carries the CE mark and buy from a reputable UK retail outlet.
When buying directly from your high street pharmacy, the main benefit is that you can consult a qualified pharmacist regarding your current health and any existing medical conditions. This means that you can be advised, or if necessary restricted from purchasing certain over-the-counter remedies that could potentially cause harmful side effects. Your statutory rights regarding the purchase of the medicines or over the counter remedies will also be enforced.
You might also like...
I recently bought a sleep apnea machine from a reputable clinic.The machine is not suitable for me.It arrived in the post yesterday, 24 hours after purchasing over the phone.The clinic is now saying that I cannot return it, as it is of a medical nature.Is this correct please?
Steve
- 13-May-21 @ 11:47 AM
Hi I purchased a few lots from Lancashire Auction House recently including some very breakable items.They agreed for quite a large fee to pack and post the items which they did using ups. It took over 20 days for the items to arrive in 2 packages and when I did finally receive them most of the fragile items were broken .The reason for this was twofold ....the items were not sufficiently well packed by the auction house and the packages had obviously had rough handling whilst in UPS hands. I contacted UPS and they said the Lancashire AuctionHouse had to submit a claim and reluctantly the Auction House agreed to file a complaint with UPS.....I have heard nothing from either party since Any ideas on how I can get any of my £160back?thanks
hiya i bid and won a sofa and chair on ebay i paid for them via paypal as soon as the auction finished the next morning i had an email from paypal and ebay to say that the item was out of stock? this was a private seller who only had one sofa and chair and i had bought it so how could it be out of stock so i contacted the seller.....she said that she had changed her mind and was going to give the sofa to her parents? surely as soon as i paid for the item it was mine?can anybody help as ebay and paypal and the buyer are not helping at all....feeling so disappointed and frustrated and finding it difficult to find answers .....
krazykate
- 18-Jul-17 @ 7:11 PM
A couple of weeks ago I booked two flights to the USA in October of this year: an outward from Manchester to Washington (Dulles)and a return from Boston to Manchester both with Icelandair and over the Internet via a company called Tripsta. I subsequently discovered I should have booked these flights as 'open-jaw' rather than two singles. An open-jaw ticket was about £412, which the total cost for the two singles is over £800. I asked Tripsta to change the booking, accepting that I would have two pay amendment charges of about £35 per leg. Tripsta informed me this was not possible: 'We would like to inform you regarding your booking ID F52546184 & F52546880 that tickets are already issued separately thus according to the airline policy and fare rules tickets cannot be emerged into one booking.' I contacted Icelandair who did not say that it was not possible to combine the tickets and the problem was with Tripsta. I asked Tripsta what the refund would be if I cancelled the tickets and started again. I was informed for the ticket from Manchester to Washington that cost £439.69, I would receive a refund of just £125 and for the other from Boston to Manchester costing £414.23 the refund would be £159. Their receipt for the ticket of £439.69 shows £249.73 for flight, £187.90 for taxes and £2.06 service fee and for the other of £414.23, £317.69 is for flight, £94.60 for taxes and service fee of £1.94. I have asked them to justify such paltry refunds and am still waiting for their reply.
Mik
- 13-Apr-16 @ 9:32 PM