Buying from Overseas Sellers Online: Do Your UK Consumer Rights Apply?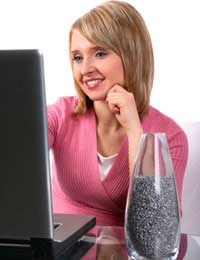 Buying rare or sought after items that would otherwise be difficult to source, is easier than ever. Shopping online has quite literally rendered the Internet into a borderless browsing marketplace, giving consumers more choice than ever before. However, although as the consumer you are based in the UK, when buying from overseas sellers, you may not be entitled to the same rights as stipulated by UK law.
UK OK?
If you would prefer to buy from a UK-based seller, but aren't sure whether the online retailer is registered business in the UK, there are several things you can look out for. Under UK law, the business seller must provide some key pieces of information to the consumer, the basis of which is outlined below.
The Sale of Goods Act requires the supplier to make sure that the items on sale are fit for purpose, as described and of satisfactory quality. The Consumer Protection (Distance Selling) Regulations (2000) require the seller to divulge their registered business address. A PO Box number is not considered a valid address. Secondly, the seller should give the buyer clear information regarding their returns and cancellation policies, as well as delivery costs and arrangements. It is also compulsory for the seller to provide all of this information in writing. Finally, as a consumer using a UK-based seller, you have seven working days to change your mind (sometimes referred to as a 'cooling off period') and receive a full refund.
Take into account that just because a company has UK in the name or website domain (address), this not necessarily mean that the company is a registered UK based business. If you cannot validate or find any of the compulsory prior information, then it is best to avoid purchasing from the seller if you are adamant that you want to buy from inside the UK only.
Overseas
If you decide that you want to buy from an overseas seller, you should also consider a few points. The first key point is how you can sort out any potential disputes or problems with the purchase or delivery of the item. Remember that legal recourse may have to be taken in the country of the business you bought from, and could prove costly. Also take into account that (depending on the seller's returns policy) if you want to return the item, you may have to pay for the return delivery to an overseas country.
If a dispute has led to legal action, then you should seek legal advice as to whether you are still covered by some UK consumer law, as each case may differ. The contract terms should outline whether the contract itself is governed by UK law, or the law from which you bought the items.
You should also be aware that the country's consumer rights and regulations may not require the seller to disclose all 'hidden' costs such as shipping and packaging costs. If purchasing from within the European Union, all VAT should be included in the final price that you pay for the item. However, purchases made outside of the EU may well be liable to customs import duty and VAT. You should know where you are purchasing from so that you can calculate customs charges by visiting the UK's Customs and Excise website.
Complaints
If you have a complaint to make about the item, the best idea is to contact the supplier or seller directly. You could also try contacting the embassy of the country in question to ascertain what the consumer laws are. The US's Federal Trade Commission currently runs a database called Econsumer.gov, which is designed to help consumers register complaints regarding overseas Internet businesses and suppliers. A number of countries are signed up to this venture, allowing the consumer to gain access to their government law enforcement agencies. However, before signing up to any website or database, always read the small print regarding your privacy and how your details may be utilised in the future.
There are also a number of cross-border networks set up to help consumers to understand their rights in a global marketplace, as well as offering schemes to help resolve cross-border consumer disputes. The European Consumer Centres Network (ECC-Net) and International Consumer Protection and Enforcer Network (ICPEN) are two agencies currently operating within the UK.
You might also like...
I have ordered a dress from Hebeos (didn't know at the time they were based in China) in my size according to their size guide but it's too small. Now they offer only 85% refund and I have to pay for the postage which is very expensive. Can you help please ??
Anna
- 26-Oct-23 @ 12:09 PM
I ordered 2 chicken coops online, from a Facebook ad.Weeks later a pair of sunglasses arrived!The seller is refusing to collect/pay for return, stating import duties will be too high, they offered, 10%, then 20% now a maximum of 30% refund which I have refused.It would seem to be a scam reading a couple of other posts above in a similar vane!Is there nothing I can do?
Chris
- 7-Feb-23 @ 6:01 AM
I bought a bike rack from a third party company with a British name who turn out to be Chinese en-storeuk. The bike rack is faulty and they won't replace it. I've been offered 30% of the value which I have refused. I want all of my money back £130. PayPal and EBay unhelpful as it's outside their 'money back guarantee' time. Been fighting the company since May! Please help
Sarah
- 6-Oct-22 @ 4:53 PM
I bought an item of clothing from France but I am.based in the uk. The size was considerably smaller than the measurements given on their size chart and they refuse me to return because I used a 10% off welcome discount code. I believe they have no right to refuse because of a discount code , I had a 14 day cooling off period whether an item is in the sale or if a welcome discount has been applied?
Nicci
- 26-Sep-22 @ 2:24 PM
Hi I recently brought a pair of sneakers off a site advertising on utube the website was a secure one so suppose to mean kosher, their customer service was okay but once the item came they sent the wrong size , I notified them after checking it was not my error but I had sent for a UK 7 . They sent a standard message saying that one of theyre staff would be in touch in two days they never did and when I looked at the statement to make sure I had the correct email address as g mail dumped the original email , when I looked they had altered the size to 39 I downloaded the purchase order I had no idea that it could be tampered with unfortunately I did not screen shot the statement at that time . Is it illegal for them to tamper with the order statement. What can I do about it?
I ordered a pair of boots from where I thought was USA. Having read all the online reviews people were suggesting to order a size larger than normal which I did. The boots arrived but still don't fit and were from China. I have been emailing the company since October to either get them to exchange for a larger size or refund my money on return of the boots but they point blank refuse saying they sent me the right size and that it isn't their returns policy to refund or exchange. I have asked on numerous occasions for a copy of their returns policy but they refuse to send one. I will never ever again buy anything which is priced in dollars or comes from China!
Helen
- 8-Jan-21 @ 9:36 AM
Bought a Radley bag from what I thought was a UK company. Turns out they are based in China - what a surprise! They sent a pair of sunglasses instead of the bag and now won't give a full refund. They offered 30% and I get to keep the sunglasses that I didn't want! Or, I can return the glasses at my expense! It's very frustrating that these companies are allowed to advertise on Facebook, Google etc. with no consequences for actions. I don't hold out much hope of getting a refund but hope this may stop others falling for a scam. Moral of this tale ... if something seems too good to be true ... it probably is!
Scooby
- 1-Dec-20 @ 10:59 AM
I bought two tops from a company advertising on FB. In 'questions asked' they said that they are made in America and despatched from America. Mine actually arrived from China, were awful quality and one was a very poor fit. There was no refund information enclosed, no return address. I have emailed the company and Pay Pal and had no response from either. On FB I posted negative comments about the tops, and the post was taken down, and it looks like all negative comments have been removed, even 'angry' icons. I am now not able to comment on their site, so presumably they are able to delete anything not complementary to their products, so other buyers can't be warned. I want to return the goods and get my money back and don't know how to go about it.
trish
- 22-Nov-20 @ 12:18 PM
Brought what I thought was a running machine, got sent a pair of sunglasses, company will only refund 50%, they want me to return the glasses first but have said they will get lost and I will get nothing.
Paul
- 21-Nov-20 @ 9:02 AM
Afternoon. I emailed yourself on the back in September . Still not had my refund and they are just not replying no more. I just want my £194.21 back. I very hard times at the moment.
MJB
- 12-Nov-20 @ 1:31 PM
I ordered an LED floor lamp nearly 2 months ago, this week a parcel arrived, however I have been sent a floor cloth. The company has offered me 50% refund and to keep the item. The item isn't worth keeping and must have cost all of 50p. How can this happen? I have raised a case through PayPal so can only wait on the outcome of that.
I returned a purchase to CiCi in china 29th june 2020. The parcel has been sitting in Chinese customs with CiCi refusing to pick it up to avoid a refund, total cost of postage is £17. PayPal are useless and can't get to speak to anyone. I am a pensioner and cannot afford to lose this money £55.45 in total, really stressful.
Paula
- 28-Sep-20 @ 8:07 PM
I sent a return to China 29th june 2020 it has been sitting in Chinese customs for 3 months with the seller CiCi refusing to collect the return to avoid a refund. They have stopped replying to my emails, PayPalare no help. So I've lost the cost of the order plus £17 postage costs. I am a pensioner and can ill afford to lose this money
Paula
- 28-Sep-20 @ 8:02 PM
Hi, I bought a Portable High Pressure Kit ÷ 1 Battery for US $22.99 shipping US $5.99 from CandBuy Website and received a Spray Gun. After numerous emails to and fro between the seller and me finally the seller agreed to refund except shipping and i get to keep the wrong item. The seller refunded only US $4.00 through Paypal, will also be complaining to Paypal
Banda
- 6-Aug-20 @ 8:27 AM
Purchased a pair of Adidas shoes online from the BSTN store in Munich on June 19, 2020. I paid by Mastercard a sum of €126.00 and they duly arrived at my home within 3 days via DHL. Unfortunately the shoes were slightly too small and I returned them to Germany using the tracked service by the Post Office. On arrival in Germany they were transferred to GLS Europe, the Post Offices' partner. I was able to see my package actually arrived in Munich on July 1st. Two weeks later I contacted BSTN to enquire the situation of my refund, as exchanges were not possible. Only then I was informed that they had no idea of the whereabouts of the package. The given address on the sales receipt email was different to the one given on the returns form enclosed with the shoes. But I duly sent the item given address on the returns form, which seemed the likelier destination. How wrong I was. Despite BSTN contacting GLS and after a week finally locating my package, I was told the shoes were winging their way back to the UK to myself! Rather bemused I asked why?The shoes had been returned to BSTN in Munich, but presumably still sitting somewhere else in a location across the city. So now, like a preverbial boomarang, my Adidas shoes are back with me in Leicester, having very nearly, made it back home. So where does this leave me now? I have to incur costs once again sending this item back, after what seems an instance of very un-German-like inefficiency.
unluckygaz
- 24-Jul-20 @ 7:54 PM
I purchased two garden chairs online (from China) I was sent two picnic boards! When I asked for a full refund I was advised that due to the cost of freight they would re fund me £5 for two items that was £47 each!! They will not budge!
HAB
- 11-Jul-20 @ 10:49 AM
bought substandard ill fitting item from Georges Shop, online.When I asked to return the goods using online form, all it generated was a cyclical email asking for info, which I answered several times, but it just generated the same email.I wrote to head office but got no reply.I would almost say this is a scam.They just ignore you.Cant get a refund, not covered by visa and they are just happily still trading and scamming other people.Its put me off buying online.So angry.
chris
- 2-Jul-20 @ 11:40 AM
I orderex from what I thought was a UK trader but it turns out the company (s) are in Madrid, Spain. I have emailed and used their contact form with no response. I am now unemployed and my mother who also put money in to buy this is an OAP in remission from cancer. How are they allowed to advertise on Google when they don't operate
Midge7
- 1-Jul-20 @ 7:15 AM
bought a mansorvis brownsuede jacket from rockstar jackets who also trade as rightjacketsfor £144.on arrival it was a womans orange jacket with no stitching round button holes and had stains on .when mailed for a refund offered a 75pc reduction on next purchase.then all communication stopped my emails were returned as spam ,lines down for maintainence. which consumer mailed them .but was undelivered then mail said domain does not exist money was paid from my account to rightjackets manchester gb ,this firm as ads on google search amazon ,e bay
trigger
- 29-Jun-20 @ 6:49 PM
Hi, I purchased a dress from an American site, I am from the UK, when I have received the dress and tried it on it has split down the seem, I have made then aware as the purchase is within 30 days of receiving this. They are not disputing I have ordered the incorrect size but have said they have a 5 day closure period which as lapsed so my order is closed although it is clearly faulty from production. Please advise what I can do?
El85
- 8-Jun-20 @ 2:59 PM
I ordered what looked like gorgeous pearl sandles. The chart showed measurements and sizes, I take a UK 4 so ordered just that. These purported to be orthopaedic etc Sandles. I paid in UK pounds so had no idea there weren't from the UK, but stupidly didn't check. The sandles arrived. Size 36 which is a UK 3??? The top is pretty but shocking bottom, no padding for orthopaedics, glue showing and stitching seen, plus too small. As I ordered the correct size but they sent a small size I asked for a pre paid label. Oh no they weren't having this. Not on,y that they arrived Hermes. But I was to,d they must be returned DOD or UPS in the original packaging or no refund. I laughed, was this a joke, if I showed you the packaging it started life as a bubble wrap bag but was all popped and in a thin grey bag full of holes. As I wouldn't return them paypal will not help. So I've lost my money and have some sand,es not fit for purpose or as described, shocking. As others have written a lesson learnt, I will never but from China again, too stressful and not worth it
Arney
- 29-May-20 @ 9:30 PM
I bought a Lego set from a Facebook advert. It came from China but when it arrived it was a cheap lady's headscarf. When I complained I was told I could exchange it but they did not have any Lego left. There was nothing else I wanted so I asked for a refund. They told me I could have 30% back as I had received something. I said I would return the scarf but they said it would be at my expense as they don't pay for returns. It wasn't a lot of money but if these companies are doing this all the time they must be making a fortune. Is there anything I can do?
Chris
- 22-May-20 @ 10:02 AM
Over the last three months I have purchased items through Facebook adds all from Uk (not) all three items were nothing like advertised when they arrived, all paid via PayPal.Turns out these companies were in fact in China. A carport I ordered came as a cheap bead bracelet I had no idea this was supposed to be the carport. So I logged a claim saying it never arrived. PayPal won't issue a refund as they say it was delivered. Beware out there, I've never been had before. But 3 times recently. This must be happening to lots, PayPal obviously are not seeing through these scams.
Deb
- 14-May-20 @ 8:38 AM
I purchased three items of clothing from IRISRUBY.I paid using a credit card .Once received I immediately made arrangements to return the garments which a. Did not fit b. Looked nothing like the photographs and c. were the VERY worst quality. I then discovered that the return address was in China. It cost over £18 to return the parcel at the beginning of March. It is now lodged in customs in GUANGZHOU.IRISRUBY now tell me I am unable to claim compensation for this which I do not understand. I requested a refund and it seems that I am being fobbed off. The emails I am receiving are slick and well versed in avoidance. What can I do?
Shelap
- 11-Apr-20 @ 2:05 PM
I ordered a handbag from a supplier in China online and paid immediately by debit card, I have never received the goods it's now 2.5 mths since I placed the order. I have been in touch with the organisation by email they keep telling me to be patient and that it's on its way. I have asked for a refund as I don't want it now because it didn't arrive. They have basically said this won't happen, do I have to accept this and put it down to experience we have been emailing each other almost daily for the last week and they won't budge on it.
Dolby
- 11-Mar-20 @ 10:50 AM
I bought a pair of trousers online but they were coming from overseas. They sent me the wrong item... they sent me a regular pair of white sport ankle socks The seller no longer has the trousers for sale, they have now sold out. Now tbe er is telling me to keep the socks and they will refund me 35% as they have lost profit with sending me the socks in error. I DON'T WANT THE SOCKS I WANT MY FULL REFUND!!!!
Paula
- 27-Dec-19 @ 4:31 AM
I purchased tops from a company in India.The pictures they showed online are nothing to the ones they posted out to me. They are arguing that i asked for size 44, yes but my heads not size 44. I can't even get them down my head. As I transferred the money via a money exchange website,I'm not sure I can reclaim the money via chargeback. The material is cheap and all the stitching from most tops is coming out. The cut in the top is awfully mad and is certainly not long tunic as advertised.Not sure where I stand. Less £79
Kitts
- 30-Sep-19 @ 9:37 PM
I ordered off livia a period tens machine for £120 I am a student so that's a lot of money It took them a month to send it and I wasn't aware of import tax as I was just 17. First if they didn't send it for a month after saying they were shipping in three days. And then it took a. Further month. I asked for it to be sent back and have a refund they accepted and once the package was back in the possession they said I would have a refund within 30 business days and so far it's been around 2 months. The company is based in the United Stated so I have no clue in terms of law stating if a consumer hasn't received an item if they are entitled to have a refund
Abs
- 26-Aug-19 @ 10:20 AM
My 86 year old Aunt has very recently started to get pains in her feet. She sought medical advice and was told that compression socks would help. I bought a three pair pack from a company on line. The socks were clearly marked one size fits all, I can't get my feet in them and take a UK size 4.5 my Aunt a UK size 6. I asked my grandaughter to try them thinking I may be struggling due to arthritic fingers but she can not get them on either. She takes a UK size 5. They are clearly not fit for the purpose they were purchased for nor are they as advertised, one size clearly does not fit all. I have contacted the company for a full refund. They have offered me a 65% refund plus I would keep the goods. Clearly they are of no use to me or any of my family so I would take them to a charity shop if I choose this option. I rejected stating I would send the goods back. They advised me it would be very slow and I would be responsible to pay the postage back to them, plus, before they refund me any money they would deduct their postage costs and their handling charge. I appreciate that the Law is different in different countries but feel that any law that lets a company get away with selling shoddy goods that don't fit the description and leave the consumer out of pocket is wrong and needs to be revised. The 3rd party fulfillment company is based in Hayden Idaho 83835 and the company name is Dr. Socksoothers. I would be really grateful if you could advise me whether I should could my losses and go for the 65% refund or am I actually entitled to postage costs? Many thanks
Granma12
- 20-May-19 @ 2:59 PM
Purchased a parcel didn't know it had to be returned to China as I paid in UK money I paid £65.98 for the items which was 2 HD aerials tried many times to return them back in the end got in contact with PayPal regarding this matter it was posted back on the 29/3/19 have been told by PayPal now that as the Post Office never gave me a tracking number am unable to get my money back.
Shark
- 10-Apr-19 @ 3:02 PM