Buying Clothing Online: Consumer Rights, Refunds and Returning Clothing Items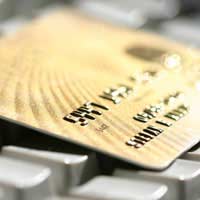 You might not have the time or inclination to trawl around the high street or shopping mall for hours on end, so you decide that buying your clothes and shoes online is your best bet. However, before you begin to start shopping online for your clothes, you should have a good understanding of your consumer rights, what to do if you decide to ask for a refund or need to return your clothing.
Your Basic Consumer Rights
When buying clothes from a UK-based online store, the first thing to look for are the following key pieces of information:
The trader or business owner's name
The address (no PO Box numbers) of the trader/retailer
An accurate description of the goods and services on sale to you
Clear terms and conditions outlining refunds, returns and cancellation policies. If there is no fair (i.e. affordable) returns policy, then the seller is entitled to pay the return shipping. The company's cancellation policy and your rights in relation to cancelling a product or service
Before you decide to buy an item of clothing online, be aware that the seller should also follow these fundamental rules:
Accurately describe the item on sale
Make sure the item is fit for purpose
Make sure the item is made to a satisfactory quality with no faults
In terms of the actual clothing, accurate description translates as being as precise as possible in regards to the size, colour, and materials used to make the clothing. However, you should be aware that there is no standard or official clothing guidelines currently set out for clothes manufacturers, so sizes may vary slightly. Fit for purpose means that the clothing retains the purpose and carries that out the job that it's meant for, such as being waterproof, water resistant or breathable. Satisfactory quality means that the item should be manufactured so that all the seams and stitches are in tact and without flaw.
Further to this, when buying online from a UK-based clothing store, you will also be covered by the Consumer Protection (Distance Selling) Regulations (2000) and the E-Commerce Regulations. Basically, the key specifications are that:
You should have an opportunity check your order and shipping costs before you confirm payment
Other prior information, such as terms and conditions, item description, delivery arrangements and cancellation rights should be made available to you before you buy
You should be given or sent your payment confirmation, delivery and shipping information, as well as cancellation rights in writing (usually via email when shopping online)
You have a 7-day cooling off period of you change your mind about your purchase
But remember that clothes do effectively have their own 'shelf life', and depending on their use and how well you look after them, they will eventually wear out.
Refunds and Returns
Should you choose to have an item personalised or specifically tailored, then the normal consumer rights do not cover you. Once you have completed a contract and made the purchase, you cannot return the item and the trader may not oblige you with a refund.
You should also be aware that there are some clothing items such as briefs, thongs, and swimwear, control and shape wear garments that you may not be able to claim a refund for. The general consensus is that for hygienic purposes, these items should be tried on over other undergarments, and if it is clear or suspected that you haven't done this, then your claim for a refund can be refused.
If you believe that the item you bought is faulty, or doesn't fulfil the description given before you bought, then you are at least entitled to a refund. It's best to check the clothing item as soon as it's received, before wearing it. If you have worn the item, make sure that the fault was not caused by misuse. If you have washed the item, make sure that you have properly followed the care label instructions.
You are also entitled to have the item repaired, and if the price of repair is deemed to be uneconomical or unsatisfactory, then you will be entitled to a refund. However, bear in mind that the trader or seller has the right to deduct a relative proportion of the cost of the item of clothing if it has been worn.
As a goodwill gesture, many retailers will offer a replacement item, but they are not legally obliged to do so. You should know that it is the responsibility of the trader, not the manufacturer, to sort out any problem such as returns or refunds.
You might also like...
Hi I sent back 2 items to Zara via Everi. Zara contacted me to say that there was a "none Zara" item sent back with the order number and returned it to my home address. When they arrived the trousers (from ASOS!!) were not my husband or belonged to anyone in my house. I contacted Zara to see where my refund is for the unwanted clothing I had posted back and after a back and forth WhatsApp conversation Zara said that the order they'd had back under my number had nothing in it but these trousers! And are now refusing to give me a refund. I've sent my proof of postage but they won't help me any further and have said that they never received any Zara items back under that order number. There Jasper a clearly been a mix up in the warehouse as I can see the parcel arrived on June 20th. I have no idea where I can take this from here! They won't give me an email or number to complain/call/escalate to. They have just told me to pretty much shove it. Can anyone help or have advice with this? As it's my work against theirs. Thanks
Zara help
- 30-Jun-23 @ 9:29 PM
My coat was 4 mo thx old, the stitching became loose. It went back to Moncler for a repair. 7 weeks later its return with littl tear marks, scratch marks all o Ed it. What are my rights
Bk
- 20-May-23 @ 12:58 PM
I bought items of clothing which I thought was in the UK, but it was only when I got tracking info that I realised it was America. The items I received are faulty and sent several pictures to them. They are asking me to return items to a different country to where they were sent, they want them returned to Hong Kong. This is going to cost me a lot and was wondering if it's faulty should they be recovering the cost of postage? I paid via PayPal
Lorraine
- 30-Mar-23 @ 11:24 PM
I bought a coat online from JulesB. It was too big and was sent back. They've issued me with a credit note which I don't want as per their returns policy. Does an item of clothing (which is too big and therefore can't be worn ) fall within the regulations around not fit for purpose?
Lynn
- 28-Feb-23 @ 12:32 PM
I recently purchased a pair of trousers which were too small. I returned with tags labels in tact. Retailer saying item is showing signs of wear which is untrue. What are my rights. Regards k elliott
Stu
- 10-Feb-23 @ 7:06 PM
Hi, Please could you advise. I purchased a skirt online from a shop in the UK. It was duly posted to me in France. When UPS asked for my signature to receive the package I was asked to pay a further 130 euros import tax. I was surprised as I have ordered from this company in the past and this was not the case. The UPS delivery man informed me that I had the right to refuse the package and it would be returned immediately. This is what I decided to do. So the package was never reception or opened by myself. I informed the shop by email and they agreed that once they received the package they would refund me. One month later, they have not received the package and they inform me I will only be refunded once they receive it. I feel powerless as I paid 30 pounds delivery charge and have no way to solve this problem. Can you advise on my rights to claim refund.
I bought some boxer briefs online and when they arrived the box was open and their was no sticky label to keep the box closed, does this indicate that the item was once returned by another customer? Meaning these boxers may well have been worn by someone else.
Andy
- 11-May-22 @ 5:36 PM
My daughter, bought £100 worth of clothes from AX Paris which sadly weren't suitable. They arrived on 30th June, and were collected as returns by Royal Mail on 13th July. She paid by Klarna, where they automatically took the first payment of 3, and they will also take the other 2 payments. AX are saying the goods were returned after the 14 days so have issued a gift card, this means she will now have a gift card she'll never use, and will still be paying Klarna for the goods she no longer has. Surely this isn't right?
Annie
- 4-Aug-21 @ 7:16 PM
I bought some items from an online company and when they came I did not like the colour or the material but tried them on anyway.They are too short and do not fit very well but the company are now saying there is nothing wrong with the quality of the items and that I am not entitled to a full refund and want to pay me 10% as a good will gesture.Is this legal??Please advise. Thanks
Elaine
- 28-Oct-20 @ 10:43 AM
I too have made a purchase from Etsy - it's a faux fur throw which I purchased from a drop down size/ colour ordering system which says " low on stock" However, the throw arrived yesterday looking cheap and definitely not luxury as described. I would like to return as not up to my expectation . The accompanying letter states that I cannot return for refund as it has been hand made for me? - as stated in their Ts & Cs I do not consider this a customised item as I have chosen from their stock offer ! (Replying to JUP 20/9/20 who has had a similar experience )Pat
Pollyhants
- 17-Oct-20 @ 10:46 AM
Pl advise - clearance / end of line garments sold online can be returned by customers ?
What are our rights on a handmade item on Etsy, which is not as described? We are told no returns as it was made to order, but this was not mentioned when the order was placed
JUP
- 16-Sep-20 @ 2:38 PM
I ordered my son a P.E top from an online shop where I have to buy the school clothes from. I had him try his brothers on and decided it was a good fit so i ordered him the same size. When it arrived, it didn't fit! Apparently they've changed sizing but haven't put it anywhere on the site and now i have to pay to get it returned! I don't think its right!
jen
- 29-Aug-20 @ 11:14 AM
Hi so my mum bought from this company and they're requesting photos of the faults before issuing a refund. However, the faults are that the items are too small. My mum shouldn't have to send photos of herself to the company for the manager to see if their is anything wrong with them? Right?
Tay
- 18-Jun-20 @ 9:59 AM
I have purchased a prom dress from what I believed to be a uk based online retailer. They requested size specifications which I gave abs they wanted more money for tailoring. I said I didnt want tailoring as that would prevent me from a refund and they said ok. The dress is huge and not good quality and they are refusing a refund saying its tailored and by the emails they sent clearly not a uk company due to poor English and customer service I think they are in china. What can I do
Hi, I bought a coat and it didn't fit so am I allowed to get the coat in a size that is out of stock even if I had to wait a couple of weeks
Jkjj
- 17-Feb-20 @ 2:48 PM
Hi, I've bought a handbag in online shop. During order there was option to add monogram for free, which I did. The personalisation appeared to be just an additional tag manually added attached to handbag. It's for sure not part of original item. When I received handbag the colour of it looks much different than on a website. I wanted to return it, but seller said it's personalised item and cannot be returned. Please advice are they right?
I had two separate orders from chi chi London and returned them in one parcel to make it easier. They are now claiming only to have received 2 out of the 3 dresses in the box and want me to prove the additional dress was there, how can I prove this? It's very confusing as they confirm to have received the parcel but not with all dresses. They refuse to look internally and instead want me to provide proof. Coincidentally they are refusing to refund the most expensive dress at £140!
Faye
- 4-Dec-19 @ 6:39 AM
Ordered a dress from stacees size 8 my size does not fit too small they are wanting money off me too alter all I want is an exchange
Lou
- 11-Sep-19 @ 7:45 PM
Help I purchased a coat from Childsplay clothing I paid £395 for my son the zip was faulty so I returned the coat to be repaired even thought the shop was not happy about doing so and was trying to say it wasn't there problem as they do not make the item they just buy and sell so they kept trying to pass me off to the brand moncler however I returned it to be repaired received it back with another faulty zip this time it had a sharp end that has scratched my sons neck to bits so I cannot use the coat due to health and safety and the company is refusing to do anything about it just telling me that it's not down to them and I'm basically left with a £395 coat that I can't do nothing with help!!! As it's a lot of money the coat is still brand new
Bekah28
- 7-Aug-19 @ 8:47 PM
Hi, I ordered a pair of shorts off a well known company, upon undoing the button it quite literally fell off, the quality was not up to standards. I have now got a response saying that they cannot refund me, the shorts were £50! any advice please? Thanks
mk
- 31-Jul-19 @ 11:27 AM
HI, I purchased a number of clothing items from a online company called Suivremode. The materials on the images and price tags on the web page make the items look really high quality with a rustic edge, however, the items I have received look nothing like the images. The general design is the same but the motifs are basic and nothing like those on the images advertised, the material is cheap with a poor finish and the colours look nothing like those advertised either. Where do I stand with this? I am pretty sure this is false advertising, but I now have a load of clothes that I am being expected to pay for shipping back to China before they will refund me.... Am I within my right to ask for them to pay the shipping fee? Any help would be gratefully received.
Linzi
- 11-Jul-19 @ 11:32 AM
I ordered my daughter a few dresses to try online from AXParis. The items came and were poor quality so I sent them back within the 14 day period. Today I received and email from them saying they had refunded me for three of the dress but because the fourth was a sale item I have to have a voucher for £25.20. I emailed them straight away but they say as it was a sale item they would not give me a refund. The additional problem is they charge for postage so if I order another item and don't like it I'm liable for further postage fees. Please can you tell if they are able to do this?
I ordered 3 garments online from a company in China. They are not like the advertised images- very sloppy manufacturing (unclipped threads etc), the fabric is polyester not linen & the striped pattern is quite different. They look cheap & tacky. I am told I have to pay postage to China (from Australia) to return them which will be expensive. And of course they already have my money! How are they able to get away with this??
Jen
- 29-May-19 @ 12:06 PM
I ordered a prom dress for my daughter from Joy Betty.I ordered size 14, 2 size up as it stated on the website to order a larger size but when I received it the dress it was too small and does not fit her the dress is probably a size 8 or 10.Been in touch with the company but they are refusing an exchange or refund.Also it states it is a uk company but got a bill to pay for tax duty.What is my consumer rights as in total I have paid round about £150.
Abida
- 24-Apr-19 @ 12:16 AM
I bought 3 items from a uk based small online shop, 1 of the items does not fit but the seller has stated on his website that he does not accept returns, I have messaged and emailed him numerous times without reply and his address isn't listed anywhere.What are my rights on this?I even requested an exchange for something else instead of a refund but still no reply.
Gav
- 11-Apr-19 @ 8:42 AM
I've placed an order for some trousers online. Not sure of fit so have ordered 2 sizes. I know I will return 1 pair and possibly 2 if I don't like them. Only just seen the following returns info on website "How do I exchange an item? If your not happy with your purchase please contact us as soon as possible we can send you details for your item to be returned, please note at this time we only offer exchanges on all purchases unless an item is faulty. Please note exchanges are only available for UK customers." Can they do this ? Ie only offer an exchange Gutted if they can I would expect a refund Cheers
Eggchaser
- 11-Mar-19 @ 7:48 PM
I bought a few Garments from you but none of them fit as they are too small I sent several email But no satisfaction or a return address has been Sent I am still waiting for a return address As I did asked if you can give me a Garments size equivalent to a size 16 but you did not answer my questions but send me all the Garments that does not fit me Can you please help a to get a full refund wit a return address. Thank you
Ben
- 29-Oct-18 @ 9:01 PM
I recently purchased 3 dresses from chichi london, I returned 2 of the dresses of they were unsuitable but chichi london is refusing to refund me for one of the dresses as they are saying that a tag has been removed. When I packaged the dresses up for return, all tags were intact (having only tried them on). They are now refusing to refund me (the cost of the dress is £75). What can I do?
Nic
- 10-Oct-18 @ 8:49 PM
I bought 2 asian suits online. I have ordered from them many times before and had no problems, however this time a dress i ordered looked too small i didnt bother to try on and sent back for a refund, (currently waiting for my refund, its been 8 days) . Another i wore to celebrate an occasion, however on the day i wore the suit in the sunlight i notice small black dots all over the suit, i messaged the retailer informing them of this via their webpage, i did not get a response so i called in a few days later. They inform me they did not receive my message but the customer representive said i could send the item in for a refund as they do not do exchanges, and to email in the image of the black dots. However when i emailed in, i was told i cannot get a refund as i had not informed them within 3 days that the item was faulty..i said i did not want a refund but a replacement off the faulty suit. Same size, same colour, just one that was not covered in black dots.. but was still told no. I argued that it was not made clear that i had to report any faults within the 3 days mark, it was not stated on my order form or was not mentioned when ordering. apparently i had to look in terms and conditions, under damaged goodsn even then the page doesnt load properly. It doesnt stay opened long enough for me to read. What are my rights? Please help
Aiimee
- 2-Sep-18 @ 2:29 AM