Swine Flu and FCO Advice Not to Travel: Do I Get a Refund?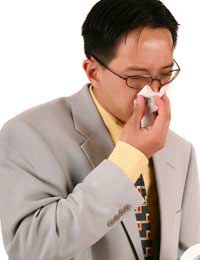 Q.
I have booked to go on holiday to Mexico. Deposit of £500 is paid with balance due in two weeks. I have not taken travel insurance yet. The FCO have now advised not to go due to swine flu. Will I be entitled to a refund from the holiday package company?
(D.W, 6 May 2009)

A.
It seems as though you find yourself in a complicated situation. As soon as the FCO upgraded their advice to warn against non-essential travel to Mexico, customers became eligible to receive refunds via their travel insurance. However, since you have not taken travel insurance yet, you will need to deal directly with the holiday package company. Whether or not you receive a refund of your £500 deposit will depend on the terms and conditions of your contract with the company. Hopefully, the relative uniqueness of the current situation may play in your favour.
When news of the swine flu first broke, the FCO initially advised passengers to simply "be aware of" the situation and to take precautions against infection. At that point, travellers had no legal basis to request a refund if they chose not to travel. However, when the FCO raised the level of their advice to a warning against non-essential travel, travellers were able to file for refunds via their travel insurance. So if you had already taken travel insurance, you would likely be able to file a claim for the return of your deposit.
However, without travel insurance, you are bound by the booking condition of the holiday package deal. Normally, those terms and conditions would not allow for the return of your deposit. There is a good chance that the tour operator may offer to apply your deposit to a suitable alternative holiday. You may also be able to defer your travel until the new flu virus is contained or controlled.
If your trip to Mexico is imminent, the company may be willing to offer you a refund. But it may be, given the timeline you quoted, that your holiday is scheduled for a later date. You will probably be stuck with choosing to rearrange or defer your travel. And if you're thinking about getting that travel insurance now, think again. With the FCO warning already in place and your knowledge of the situation, travel insurance won't help.
Hopefully travelling at a later date or travelling to a different location will suit your holiday needs. If not, then you may just have to consider yourself lucky to have lost only your deposit. There are already indications that the severity and spread of swine flu may be less than initially feared. Perhaps the FCO will lift their warning and you can take your Mexican holiday as planned.
You might also like...