Received Invoice for Goods Advertised as Free: What are My Rights?
By: Lorna Elliott LLB (hons), Barrister - Updated: 8 Oct 2020
|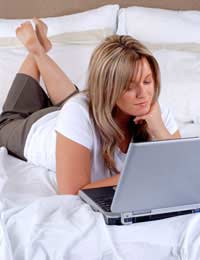 Q.
I ordered some trousers from an online site. The goods were marked as free (no price), but the P&P was £6 which is how I figured they made their money. I ordered, paid the £6 by credit card and received an email invoice. The company has now said I need to be pay another £16 to receive the goods. What are my rights here?
(J.F, 6 July 2009)

A.
This sounds like a very frustrating situation, but unfortunately there's not much you can do about it unless you're willing to pay the extra £16 for the trousers. Here's why:
Contract Law
For a contract to be valid and binding in English law, there must be an acceptance of an offer, as well as consideration (or the price). Price tags are not 'offers' in English contract law. When you place an order on a website, you are offering to purchase the goods, and it is then up to the company to 'accept' your offer to purchase the goods. This is why sometimes people place orders on websites, thinking their order has been accepted because payment has been taken, but actually there is no contract fulfilled until the company 'accepts' the order.
If The Company Had Accepted Your Offer
If the company had dispatched the trousers and then sent you an invoice, you would not be legally obliged to send them any more money as they would have 'accepted' your offer to pay only the P & P for the trousers.
Mistake
It sounds as though the company made a mistake on their website, but what they were advertising on their website was a pair of trousers for no money. In practical terms, the online shop owners aren't going to send you the trousers without you paying them and if no agreement can be reached all that will happen is that they will refund you your postage and packing.
What To Do
I would suggest complaining about their website to see if they can offer you a discount for creating this misunderstanding – pointing out that it was their website that misled you – and then see what they say. It may be worth pointing out that you had a 'legitimate expectation' that the advertised price was going to be all you would pay for the goods, and that you have suffered considerable disappointment and inconvenience as a result. They can only say no!
Unfortunately though, you're not legally entitled to the trousers unless the company accepts your offer, which if you have only paid the P & P they are very unlikely to do.
You might also like...
I have recently purchased some car parts from a website and they stated they were free. Now I placed and order and received a confirmation from the company to say they were out of stock. What can I do
danny
- 8-Oct-20 @ 12:30 PM