Making Sure You Change Your Password Regularly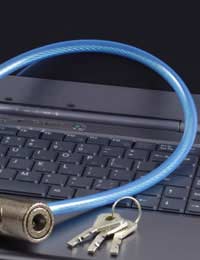 Completing online shopping transactions usually involves the divulgence of large amounts of personal information. This commonly includes your name, address, credit card details and sometimes your telephone number.
Some merchants have tried to simplify the shopping process by storing your personal details, so there's no need for you to enter them a second time. A good example of this is Amazon's 'one click ordering.' Whilst this is normally viewed as a very welcome and time saving feature, it does obviously present security risks. Anything that makes online shopping easier for you will also invariably make it easier for fraudsters and the like.
Your password is sometimes the only line of protection between your bank account and these individuals. It is therefore paramount that you pay close attention to its quality. Making sure you change your password regularly will add considerably to its strength.
Fair Deal
When shopping online, you have a right to expect that the merchant will do everything within their power to keep your personal details private and secure. As an added level of security, if they have stored your credit card number, then they will not usually display it directly on your account web page. This highly important piece of information usually remains encrypted in their database. Sometimes not even the shop owner is able to view your credit card number! However, these security features by no means protect you entirely from fraudulent abuse where your credit card is concerned as the stored credit card can still be used to make a purchase within that particular shop. Your personal information such as your name, address and telephone number are usually not encrypted and will be easily viewed as part of your account information, to enable you to edit it.
Making sure you chance your password regularly will dramatically decrease the chances of this line of security being breached. A common technique hackers use to determine passwords is simply trial and error. This is done by systematically entering different common combinations of words, letters and numbers over and over again, until one of the attempts is successful. It's referred to as "brute force hacking." It is a favourable hacking technique simply because people do not tend to use strong passwords, and automatic scripts can rocket through thousands of combinations of words and numbers within a short space of time.
Sometimes websites will protect against brute force hacking by only allowing you a certain number of attempts to enter your password correctly before locking you out. This type of hacking is less likely to succeed if you make regular changes to your password.
Password Quality
The quality of your chosen password is also important. For example birth dates are ineffective, as hacker's automatic scripts can enter every combination of date within the last 50 years very quickly indeed. A combination of words and random numbers will be most secure.
How often should you change your password? Well, the simple rule of thumb is that the more regularly you change it, the more sure your private information will be. About every 4 months is the usually recommended time frame.
You might also like...