Internet Shopping: Avoiding Hidden Charges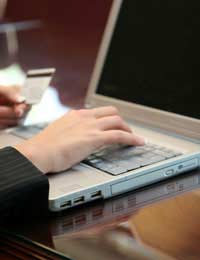 The internet is known as the premier source of incredible bargains. Online auctions have taken the place of real world auctions when it comes to finding hard-to-believe discounts. Internet business is booming, but cyberspace isn't quite the shoppers' paradise yet. Although conditions have improved in recent years, avoiding buyer's remorse still takes some savvy shopping. This is especially true when it comes to the realm of hidden charges. Large discounts on the items you want to buy are only good if they aren't eaten up by additional charges that seem to come out of nowhere.
Misleading
The most common area where hidden charges come to light is in shipping. Sellers sometimes reduce their prices well below those of the competition, but then add back costs for shipping that are well in excess of their expenses. The first line of defence against exorbitant shipping charges is comparison shopping. Never purchase an item or service from an internet seller without visiting additional sellers for comparison. You will probably find that most prices fall within a relatively narrow range. If a seller is advertising the item significantly below that range, you need to investigate the reasons why. You will often find that shipping charges have been inflated to cover the difference. When comparison shopping, evaluate choices based on the total cost delivered to your door, not just the advertised price.
Another tactic that internet sellers may employ is charging for "expedited" shipping. Their site may tout the savings of free or standard shipping, but the shipping methods used may be excessively slow or not insured. Shipping upgrades to more acceptable timelines are then offered for an extra fee. Again, it's important to thoroughly understand the shipping policies of your prospective seller and calculate the total cost involved with getting the item from the seller into your hands.
If you are buying items from outside the country, your possible exposure to hidden charges increases. Unpleasant surprises in this case often come in the form of customs fees or taxes. Depending on the item you purchase and its value, you may be required to pay customs duty and/or VAT. Although these fees are based on statutory regulations and completely above-board, you may feel like your item is being held hostage at the border until you pony up the extra fees. So even after you've paid for the item and covered the shipping, you could be surprised with an extra 10 to 20 percent once the item is ready for delivery.
Again, the remedy to avoid hidden charges of this time is to be fully informed. You can normally calculate the appropriate tax rate and customs duty in advance. This will help you determine the item's final cost and whether purchasing online is still a wise choice.
Rules and Regulations
Internet sellers in the EU are generally bound to provide complete information about their goods and services in advance. This means that with a little diligence on your part, you should be able to locate the data you need to make an informed choice. If you are unhappy with the sellers terms and conditions, then you should shop elsewhere. Eventually, consumer pressure will force the seller to amend his terms to be more balanced. When sellers do not fully disclose required information and you end up in a contract that is grossly unfair to you, the consumer, then you may have a case under the Unfair Terms in Consumer Contracts Regulations.
Ultimately, the choice of what you buy and from whom is up to you. Just because you are purchasing items on the internet doesn't mean you should suspend your good judgement. Comparison shop, gather all the relevant information, calculate the total delivered price, and make an informed decision. Then you should be happily telling your friends about the great deal you made shopping on the Internet.
You might also like...