Buying Timeshares Online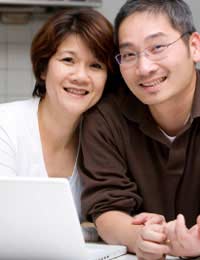 It's fair to say that the reputation associated with timeshares has come in for some serious bad press in the past one or two decades. Pushy sales techniques, fraudulent activity and broken promises have all contributed to some unfortunate experiences. However, the industry is gradually turning itself around, and under the new guise of 'holiday ownership schemes', timeshares are slowly but surely making a comeback.
In addition, the flexibility of the exchange system has become increasingly popular with those buying into timeshares, making them a more attractive holiday option.The exchange system basically allows the timeshare owner to 'bank' a week in a specific high, medium or low season and choose from a range of resorts around the world that are similar to the standard and 'cost' of their own timeshare.
In the past, timeshares were often sold through special high-pressure sales presentations, but the advent of the Internet has meant that the sale of timeshares has a new platform as well as a greater audience. If you're considering purchasing a timeshare or shared holiday ownership scheme through the Internet, make sure you understand your related consumer rights and how to buy wisely.
Location
Particularly if buying into the fixed timeshare market, of course the location of the timeshare property is of paramount importance. However, have you taken into consideration the location of the company that you're buying from? The location of the company could be a major factor if you need to sort out any legal issues or disputes. This is because the legislation surrounding the purchasing of timeshares could differ from country to country, especially if purchasing from outside of the EU.
Remember that although a company name may have the term 'UK' in the name, or include a '.co.uk' in the website address, this is not solid proof that it is a UK-based operation. By UK law, the company should provide both a geographical address and telephone number as business contact details somewhere easily accessible on the website. If you can't see either of these, then it would be advisable to look elsewhere for your timeshare.
Cooling Off
Assuming you've found a bona-fide timeshare that you wish to purchase, if it's within the European Economic Area (which includes all EU members and additional countries such as Iceland, Norway and Switzerland) you at least have the right to a 'cooling-off period' of 10 days. In the UK this is increased to a 14 calendar days.
A cooling-off period will allow you to change your mind about your purchase and cancel the contract in full, without incurring any penalty payments. In addition, you will not be expected to make any payments during this time, so sellers aren't able to demand any money from you.
Similarly, any it should be made clear on your contract that any credit agreements associated with the purchase of the timeshare can and will be cancelled if the timeshare contract is cancelled.You should also be aware that buying from a company that touts itself as a 'holiday club' is not the same as buying a proper timeshare. Holiday clubs aren't monitored and regulated under the same stricter legislation as timeshare clubs, which in turn may affect your consumer rights should you have any complaints or queries.
Contracts
Your contract should clearly state a completion date for the property, and all documentation should be provided in your own language so that it can be clearly understood.
When forming a contract with a timeshare seller, you should check that the documentation includes the names and addresses of all parties involved in the purchase. In addition to this, the purchase price of the timeshare, any relevant or otherwise 'hidden' charges such as maintenance fees, administrative fees and taxes should be declared, as well as a complete and accurate description of the timeshare property. Any important and relevant information from the timeshare brochure should also be included with the contract.
If you find that you encounter any problems relating to your timeshare purchase, you can always contact the government's consumer rights advisory service, known as Consumer Direct, as well as discussing the matter with the Office of Fair Trading if you feel that your rights have been adversely affected in any way.
Remember that choosing a well-known timeshare company will, in most cases, protect you from the more notorious aspects of timeshare ownership. The more industry recognition and accreditation a company has, the more likely you will encounter a trouble-free purchase and ownership.
You might also like...