What To Do If Your Card Details Are Stolen
By: Lorna Elliott LLB (hons), Barrister - Updated: 14 Oct 2012
|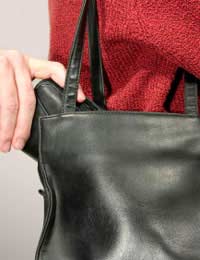 Although it can be easy to panic when you first find out that your card details have been stolen the most important thing to do is to act quickly.
Card details can be stolen in many ways; such as, online, after you used a website for a transaction oryour card can be physically stolen (theft, burglary or robbery).
Your personal details can be stolen by identity theft criminals, (e.g. by going through your household waste, or getting enough of your private details together to make a card application as though they are you) or through a security breach at a vendor's data centre (actual or virtual) from whom you have previously made a purchase.
Although cardholders are usually reimbursed the money that has been stolen from them, it can take considerable time and effort to rectify the situation. If the theft has gone undetected the thieves can take a significant amount of money and/or destroy your credit rating if they apply for new credit using your identity.
What to do
If you suspect that someone has stolen your card details this is what you should do:
Check to see whether or not you still have your card or whether it has been stolen
If your card has gone, try to remember the last time you saw it, or used it
If your card has not
Contact your bank, building society or credit or store card company immediately and tell them. They will be able to go through your recent transactions with you and will put a block on your card so that no further transactions will be able to be made using that card. They will also order you a new card and PIN number, (which may not be obligatory but is advisable)
Contact the police, give them the details of what has happened, including where you suspect your card details were stolen from (if known) and obtain a crime reference number.
Prevention
After experiencing this type of crime you may decide to take preventative steps to avoid it happening again in the future. Here are some tips on what you can do to protect yourself:
Always check your bank statement every month for any suspect transactions. It can be easy to miss a small transaction for e.g. £5.99, £8.27, etc. Often fraudsters will take small withdrawals to begin with and, if the payments go unchecked, they will escalate month on month. If in doubt, contact your bank to make sure a transaction is something that you have authorised.
Check your credit history. If you see something that you didn't apply for, you will know immediately that someone could be using your identity fraudulently. You are entitled to check you credit history once per year for free. For an annual subscription, there is a service that will alert you by email when and if there are any changes to your credit file, including new searches.
If you lose a credit card, cheque book, passport, debit card or other key item – even if you think you've just misplaced something- report the loss to the bank or lender and to the police, get them cancelled and reissued.
Shred all credit card statements, bank statements, mortgage statements and other documents that have your name and address on, before you throw them away. It can also be useful to mix up your shredded documents into more than one bin; as identity thieves put shredded documents back together in order to obtain your details.
When you are paying by card in person, for example in a shop, restaurant or fuelling station, don't let the card out of your sight.
You might also like...