How to Choose a Safe Seller When Buying Online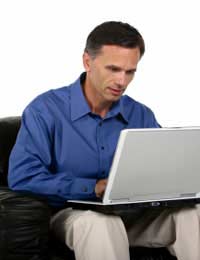 Are you excited about the prospect of Internet shopping but anxious about finding trustworthy sellers? The volume and value of goods and services sold via the Internet continues to grow at fantastic rates. Each year brings millions of new buyers and sellers online. And for good reason: buyers can find great bargains online and sellers who dispense with a brick-and-mortar presence can do business with much lower costs. But when transactions are conducted without face-to-face meetings, the opportunity for fraud increases. What do you need to know about safe shopping online?
Most online sellers are honest and trustworthy. However, this fact alone should not encourage you to lower your guard. Fraud can occur with any transaction, whether it takes place online or in the real world. Your most effective weapon against untruthful sellers is your insistence on complete information.
Understanding the System
One clue to the integrity of an online seller can be found in the payment methods that they accept. In general, limited payment options should be a signal for caution. Individuals or very small businesses may not be able to accept a wide range of payment methods, so this is not necessarily a hard and fast rule. However, if your chosen seller only accepts one payment method, you should thoroughly investigate the reasons why before proceeding with the transaction. This is especially true if the seller is utilising a payment processor that is completely unfamiliar to you.
If an online seller asks you to wire money directly, this is a definite danger signal. In fact, you should be inflexible on this point: never wire funds directly to a seller. There are no goods or services desirable enough, nor are there discounts deep enough to warrant exposing yourself to the financial risks connected with wire transfers. If you find yourself in this situation, walk away from the transaction and do not look back.
Feedback
Another way that you can size up a prospective seller is by reviewing comments made by other buyers. Some sellers post the comments of other buyers directly on their site. Of course, there is always the possibility that comments on the seller's website are the creative products of a freelance writer. When judging sellers by online feedback, you might want to stick to third-party review sites. These types of review sites have no vested interest in the comments given. Their reputation is based on the impartiality and accuracy of the reviews posted. However, don't dismiss a seller on the basis of one or two comments. More reviews means a more accurate overall assessment of a seller's performance.
Most online auction sites have an integrated feedback system. Buyers and sellers rate each other at the close of each transaction, making the identification of trustworthy sellers a simple matter. Again, note the total number of ratings given before making a summary judgement regarding the seller's honesty. Browse the comments made by past buyers. You should note any comments made about the speed of delivery, the quality of the shipping materials and whether or not the items received matched the online descriptions given.
Providing the Details
A third way to rate the likely honesty of an online seller is by the completeness of information they provide. Descriptions of any items for sale should be clear, free of any vague or ambiguous wording. When purchasing a physical object (as opposed to a service), you should insist on detailed photos from several different perspectives.
In addition to information about the item being sold, distance selling regulations require sellers to provide certain other details. Information about arrangements for payment and delivery should be given. The seller is also required to inform you of your right to cancel your order within seven days. You should also be given details about returning goods in the event you change your mind or find the goods unsatisfactory or damaged upon receipt.
Finding trustworthy sellers online is not an impossible task. In essence, the integrity of the seller is directly related to the completeness of the information they provide. Don't let unscrupulous sellers ruin your Internet shopping experience. Look for a complete range of payment methods, transparently clear descriptions of the goods or services offered, and complete details on payment, shipping and returns. When these requirements are fulfilled to your satisfaction, you are almost guaranteed to enjoy a rewarding and worry-free online transaction.
You might also like...