Security and Price Comparison Websites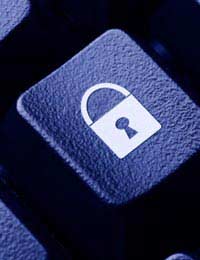 When partaking in a spot of online shopping, one of the fundamental rules is to try and ensure that as a consumer, you're doing everything in your power to shop safely. For the most part, online shopping is a quick, easy way to buy goods and services. However, there are some instances when consumers may be taken advantage of for sinister means. Consumer empowerment is key in tackling Internet security issues such as fraud and data protection and identity theft.
Security and Price Comparison Websites
Price comparison websites are fantastically convenient when researching and shopping online. By collating information, providing like-for-like comparisons and customer reviews, they save online consumers time, effort and in many cases, money.
Many of the well-known price comparison websites are also particularly adept in providing consumers with relevant information regarding online consumer rights. They ensure that customers have access to important UK consumer legislation, such as E-Commerce Regulations and Consumer Contract Regulations. This helps their consumers to identify bona-fide sellers.
The crux of these regulations is that important information regarding returns, quality and description of goods and the 7-day cooling off period are made available to the consumer. Other important information such as a valid UK postal address, other contact details and a VAT number should also be provided. It is always a good idea to have many avenues of contact information open to you should something go awry. Always check that the external website is actually located in the UK and bound by UK regulations.
Improving Security
But it's important that when online shopping on price comparison websites, you shouldn't allow yourself to be lulled into a false sense of security. In the absence of recognised accreditation or OFT approval, it's best not to rely on the price comparison websites to do all the research into the authenticity of external sites for you. This is particularly relevant when using a lesser-known comparison site. They may simply collate information or receive product feeds without checking the source and integrity of the information.
The price comparison site may be genuine, but it is vitally important to remember that they link to external online shopping sites. They are not responsible for the content and any policies such as privacy, data protection and returns policies associated with the external site and as such, it is up to you as a consumer to double check the site for yourself.
In addition, websites may download spyware onto your computer to track your browsing habits. There is even a chance that some less than scrupulous sellers may attempt to use a website as a front to lure unsuspecting consumers to reveal their credit card or personal data.
If you have come to the conclusion that the site is offering genuine deals, and is covered by UK jurisdiction, you should then make a few rudimentary checks if deciding to go ahead and make a purchase online. This are a few basic online shopping security checks that you can make to increase the security.
Online Shopping Internet Security Checks
When online shopping, always try to use a credit card. This gives you extra rights and protection, particularly when purchasing any goods or services online over £100. When going to make the payment, have a look at the address (URL) bar – if the address begins with 'https', this indicates that the payment will be made over a secure server. Using third party payment gateways such as PayPal or WorldPay help to increase Internet security. If you have a bad feeling about the payment method, then stick with your instinct. Don't be driven by price alone.
Also check that the pages you are viewing are encrypted – you can do this by checking for a small padlock icon on the bottom right hand side of your browser window. This identifies that the page is utilising a Secure Socket Layer (SSL), scrambling information that is sent over the Internet so that it is much less likely that it can be intercepted by hackers.
Above all, sticking to and applying a basic knowledge of safe online shopping will make using price comparison websites a doddle.
You might also like...