Regulations for Price Comparison Websites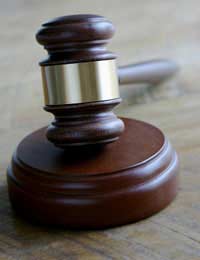 Despite the wealth of choice to hand on the Internet, online shopping can sometimes prove pretty onerous. This is because the sheer volume of e-tailers and goods and services available on the Internet is nothing short of vast. The minefield of information when online shopping can be overwhelming. Research can simply take hours. This is probably why price comparison sites have proved so popular in the last few years.
Regulations and Price Comparison Websites
These price comparison websites have long been touted as a useful tool for the modern, busy, online shopping consumer. They collate information into an easy-to-read format where goods, services or policies can are ranked (most commonly) according to best price. In short, they made online shopping easy.
The OFT has praised price comparison websites for providing consumers with information on safe online shopping. There are several regulations that companies selling online must adhere to, notably E-Commerce Regulations and Consumer Contract Regulations.
The advice provided by price comparison websites is in line with the UK Government's consumer advice service, Consumer Direct. This advice includes how to ensure that an external website complies with UK legislation and regulations; providing VAT numbers, a geographical UK postal address, a clear and concise privacy policy and returns information are just some of the requirements as stipulated by UK consumer law.
However, although price comparison websites were praised for empowering online shopping consumers, they have actually come under fire themselves for a similar, but slightly different reason.
Financial Services Authority (FSA) Review
There were rumblings around the beginning of 2008 that there is some discrepancy and misleading information being provided by price comparison websites.
Some of these websites are allowed to arrange and sell insurance policies, but not provide financial advice. However, it has been felt that price comparison websites are themselves not bound by enough regulation to ensure that consumers are getting accurate information before making a purchase. The British Insurance Broker's Association (BIBA) made it known that they felt that price comparison websites offering insurance policies should have to adhere to the same rules and regulations that other insurance brokers are bound by.
The main crux of the problem is that sufficient policy information is not always made known to consumers researching and comparing different policies. The lack of transparency of information regarding differences between compared insurance policies could lead online shopping consumers to buy inappropriate products. There are some price comparison websites that are already approved by the FSA. Certain websites will provide like-for-like comparisons, quotes rather than estimates. However, another sticking point is that in some quarters it is thought that these regulations are not up to date for this mode of online shopping.
This because it has not been decided whether the ranking of insurance policies or services by price alone constitutes the giving of financial advice. Therefore it has been decided that during 2008, the Financial Services Authority will undertake a review. It is hoped that decisions will be made as to whether price comparison websites will require tighter regulation or need to issue revised guidance advice in relation to purchasing insurance policies via their websites.
You might also like...