Rights When Buying a Car Online
By: Lorna Elliott LLB (hons), Barrister - Updated: 23 Jun 2015
|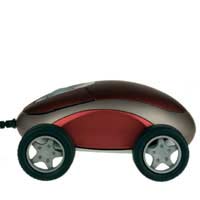 There are a large number of websites that offer cars for sale. From brokers, to dealerships, new and second hand cars, and private advertisements on listings websites and auctions such as Ebay there is a bewildering selection of websites and online services from which you can buy a new or used car. So what should you know about buying a car on the Internet?
Benefits of Advertising Online
The Internet offers a method of advertising that, pound for pound, may be cheaper than advertising in a trade magazine as well as allowing for a more indepth description. This is undoubtedly beneficial for genuine and reputable sellers. However, before you bid or make an offer it is highly advisable to study all the photographs intently and to email the seller to ask any questions if you are unsure of anything.
Private Seller v Trader
In terms of your rights, there is a significant distinction between buying a car from a private seller or from a trader. Buying from a trader gives you more significant legal protection as they must comply with the requirements to sell you a car that is 'fit for purpose', 'as described' and 'of satisfactory quality.' If you buy from a private individual, the car only needs to be sold 'as described.'
Conversely, if you buy a car online from a business you will be covered by the Consumer Contract Regulations. This means that you can complete the contract online, but that you will have a right to cancel this contract within the cooling off period, which is seven working days. However, this does not mean that you can buy a car online, drive it like a rally car incessantly for five days and then send it back for a full refund: you must only use the car 'reasonably' while it is in your possession.
Check the Vehicle
If the car you are interested in isn't too far away, it is always best to go and see it in person. In any event, you should always run an HPI check on the car to see whether there are any outstanding credit agreements secured against it, or to reveal whether or not the car is stolen. EBay offers a low cost car checking service for vehicles listed in one of its auctions.
Buyer Beware
Before you make a decision to buy online, buy a price guide so that you have a benchmark from which to judge whether or not a vehicle is a good buy or not. Cars are commonly problematic purchases in the UK, and account for more consumer complaints than any other purchase. If you're bidding on an auction, it's a good idea to make sure that you decide on a maximum bid and then ensure that you stick to it. It can be easy in the excitement of the auction to get carried away and end up paying much more than the car is in fact worth. Remember: if it looks and sounds too good to be true, it almost certainly is!
You might also like...