Buying 'Personal' Items Online
By: Lorna Elliott LLB (hons), Barrister - Updated: 18 Jun 2019
|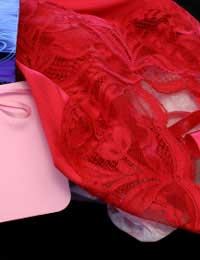 It can be very risky for sellers of intimate and personal goods to do business online. The Consumer Contract Regulations makes an exception for goods which 'by their nature cannot be returned.' Although this could mean personal items like underwear, medication and intimate goods, the Office of Fair Trading and the Department for Trade and Industry have issued guidance to clarify these matters for both consumers and sellers.
Consumer Contract Regulations Guidance
The guidance states that whilst this exception to the Consumer Contract Regulations may apply to tights and stockings, or other clothing that may become distorted once it has been worn, they do not consider that the exception applies to underwear in general. Although this may heighten hygiene concerns amongst sellers, this is seen as a risk that sellers have to take upon themselves.
What About Hygiene?
There is no link between the right to cancellation and the seller's ability to resell items that have been returned as new. For example, if a buyer removes hygiene seals against instructions to the contrary, they are likely to be deemed to have 'accepted' the goods and are not entitled to a refund or to cancel the contract. There is a caveat, however: any restrictions on usage that is stipulated by the seller must not restrict a consumer's reasonable opportunity to assess the product. In essence, if the hygiene seals prevent you from knowing whether or not the item is going to fit you, or does not allow you fully to inspect the item before deciding whether you want to return or keep it, then this may be unreasonable.
Getting a Refund
That said consumers in possession of goods that they want to return are required to take 'reasonable care' of them, which would generally mean not distorting hosiery, taking off hygiene seals, or damaging intimate garments while assessing their suitability for use. Some lingerie sellers send items like underwear in clear plastic bags – that way the buyer has the opportunity to inspect them without trying them on. Once the bag is opened, the buyer cannot then send them back.
Cosmetics
A significant number of online sellers refuse to accept returns for cosmetics, face creams and other similar items. This is generally because items are not considered to be re-saleable in any way if they have been used or the seal has been broken. In these circumstances, the only way to get a refund is if the goods are faulty or tampered with in some way before you received them. For example, if the packaging on a face cream is damaged so that the contents have leaked everywhere, you should be able to get a refund. If the goods are not what you ordered, you should press for a refund – although most online stores will refuse to refund your money if you have opened the cosmetics. If you've been sent the wrong shade of foundation, the wrong colour lipstick, or the wrong perfume – for goodness' sake don't open it to find out how wrong – or right - it is unless you're sure you want to keep it! If you do, you're accepting the goods.
Medication and Prescriptions
For medicine, prescription and over the counter drugs, you should contact the seller immediately if you have been sent the wrong item. In these circumstances, you should not open or attempt to use the medicine until such time as you have contacted the online pharmacy that provided it to you. It goes without saying that you should not use prescription medication if you have been sent the wrong kind! Consumers should bear in mind that some medicines are exempt from the Consumer Contract Regulations as there is no way of ensuring the integrity of the returned medicine. You should always check the terms and conditions of the online pharmacy that you have used in order to see whether they may give you a refund.
You might also like...
What is the law on personal canvases , I sell personal made canvases online, a customer will send me an image and I print onto canvas and adhere it to a wooden frame.. as these are personal items and of no resale value has the customer the right of return ?
Timeman
- 18-Jun-19 @ 3:58 PM