Your Rights When Furniture Buying Online
By: Lorna Elliott LLB (hons), Barrister - Updated: 25 Jan 2016
|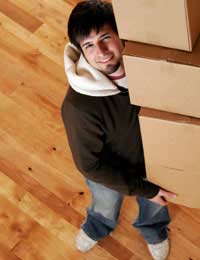 Contracts that are made in a consumer's home or place of work come under the Distance Selling Regulations (now replaced by the Consumer Contract Regulations) and this applies to purchases that you make online via your computer. For the Regulations to apply to a purchase, the vendor and the purchaser should not have face to face contact. Therefore, if you go to a shop to view a bed, then return home and order it over the telephone, the Regulations will not apply.
Buying Online
When it comes to purchasing furniture, a lot of people still like to see items in person before they hand over any money. However, buying furniture online has considerable advantages. It is quicker and easier to buy online, and the Regulations are designed to ensure that consumers have sufficient information to make an informed decision about buying the item before they order it.
The Description Of The Furniture
Online furniture shops are required to provide you with an accurate description of the furniture, which includes dimensions. This is obviously important when buying furniture especially to ensure that the item fits into its intended space, as well as being able to get through access points such as through doors and up stairs.
Ordering The Furniture
Before you make your purchase, the trader should tell you the price of the item of furniture. In addition, if there are delivery charges these should be made apparent as well as how the delivery is made.
After you have made the order online, the trader is required to provide you with a confirmation of the order in writing. This does not have to be a hard copy, but could be an email or fax etc.
Your Right To Cancel
You should be advised of the right to cancel your order, and how you can go about doing this as well as whether you will be required to pay for the cost of returning the item if you change your mind.
The Cooling Off Period
This is a period of seven working days in which you are entitled to cancel your furniture order. The furniture seller should provide you with details of this right to cancel in writing. If they do not at the time of the order, but do so within three months of the order, the cooling off period starts on the day after you receive this information. Failure to provide the information relating to your right to cancel may be a criminal offence.
If you have ordered an item(s) of furniture that is going to be made to your particular specifications, the distance selling regulations may not apply. The trader must tell you this in writing. Once the 'service' has started you have no right to cancel, so in practice this is once the trader starts to assemble or create your item of furniture. The trader can begin this work within seven working days of your order, but only with your consent.
However it is also important to note that regardless of the distance selling regulations you will of course retain your full statutory rights. These are that the furniture will be as described, fit for its intended purpose and of satisfactory quality.
You might also like...
I've just seen on Facebook that the government are trying to reduce ESA by 30%. That's going to hit me hard as I placed an order for new sofas. Is there anything I can do.? MS sufferer
bluey
- 25-Jan-16 @ 10:32 AM