Selling Online: Privacy and Electronic Communications Regulations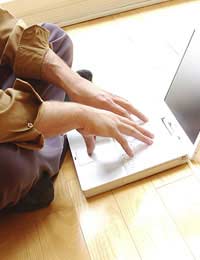 Isn't it really annoying when alongside your daily post delivery of bills, bills, and well, more bills you receive a handful of direct mail advertising that's immediately destined for the recycling bin? This sort of unsolicited mail is commonly known as 'junk' mail, and in recent years has transferred into the domain of cyber space, becoming one of the less appealing aspects of the digital revolution. Although the likes of spam filters and even a dedicated junk email folder usually catch the majority of the offending articles, quite often a fair few manage to squeeze through and end up in your Inbox. These unsolicited emails may make declarations such as taking a pill will do all manner of things to your anatomy. Or get that gold (fake) Rolex to impress the ladies. Or perhaps you've won the lottery for the sixth time that week - lucky you!
Or occasionally you'll receive a bona fide marketing email promoting real offers and advertising wares that you still aren't interested in and didn't remember signing up for. You may feel sometimes your privacy has been invaded, and the advertising and marketing from both real and seemingly bogus goods or service providers are bordering on harassment. So where did they get your personal details? Why are you receiving these emails, and what really happens to your details when you sign up for goods or services online?
Regulations
Well, the good news is that there are regulations in place that an online seller and anyone partaking in e-marketing communications must abide by. The Privacy and Electronic Communications Regulations were brought in as the next generation of the Telecommunications (Data Protection and Privacy) Regulations, and have been designed to allow to the consumer to protect their data and privacy from being shared or exploited. These new regulations now reach the legislative realms of SMS and unsolicited (spam) emails, two prime e-marketing platforms.
Nobody wants their details used so that tens or even hundreds of companies or individuals can contact them daily selling and flaunting their wares. Because many unsolicited emails can be linked to dodgy campaigns or fraudulent activity, the regulations stipulate that hiding or disguising the name or origin of the direct marketing communication is prohibited. Senders of the email are also obliged by law to provide you, the recipient, with a legitimate email address that you can use to unsubscribe or request that the direct marketing emails stop being sent to you.
So, if you are an online trader and wish to use direct marketing communications, you must always give the recipients of your emails an option to cease receiving your emails, and abide by their decision. Under the regulations you must also clearly provide your identity and contact details. Although existing customers may be sent unsolicited advertising - only if the marketing relates to the products that they've bought previously - they still have the right to opt-out of receiving the emails or SMS. Consumers should definitely bear important piece of information in mind if they continue to receive unwanted direct marketing communications.
Consumers should also bear in mind that the regulations distinctly specify that the individual's consent is sought and obtained before they receive any unsolicited emails. The exception to this rule is, again, the existing customer who has elected to receive such communications. Occasionally online sellers may be a bit cheeky and check the 'opt in' boxes for the consumer automatically. It's always worth checking the 'small print' before you make that final purchase or sign up to a service.
Clean from Cookies
Aside from being a generic term for tasty sweet biscuits, cookies are also the term used to describe the files that are downloaded from a web server onto the computer of an Internet browser user. The files track the movements of the website visitor, collecting bits of information such as where the user went, what they looked at, and what their
If you, as a consumer, feel uneasy about someone using cookies to assess your online behaviour, under the Regulations you do have an option as to whether you accept the cookies or not. You can either do this manually, usually through your browser's Options and Privacy menus. In an ideal situation the online seller will provide a step-by-step guide detailing how to disable the cookies.
Storing Your Data
When you sign up or enter into a contract to receive goods or services online, your personal details (often needed to conclude the contract) are taken and stored by the trader. These details are protected by The Data Protection Act (1998), and under the Act there are guidelines and rules as to how this data can be collected, stored, transmitted and processed.
By law, all personal data collected from any individual is only allowed to be processed lawfully, and only used for lawful intentions. In part this means that all details kept should be accurate, not excessively detailed and up to date, and cannot be transferred outside of the European Economic Area unless they are properly protected in the transferral process.
So what rights does an individual have under the Data Protection Act? Two fundamental and relevant rights are the right to not have one's details used for the purposes of direct marketing, as well as the right to obtain information held about you. With regard to online selling, again this harks back to the right for any individual to opt out of receiving online marketing communications. Remember these regulations that are in place to protect the consumer - so next time you sign up or buy any goods or services online, keep in mind that you should be checking all the small print. You may not realise what annoying extras you're signed up for!
You might also like...