Distance Selling Online: Responsibilities to the Consumer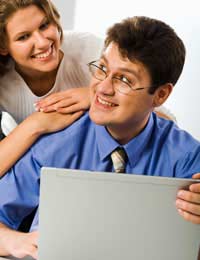 The buying and selling of goods via the Internet has become a major element of the UK economy. But the anonymous nature of online transactions creates a climate conducive to fraud. In order to protect the consumer and encourage the further development of e-commerce, several existing laws have been extended to apply to Internet transactions. Most regulations only come into play when both buyer and seller are located in the UK.
If your business has been involved in mail-order purchases at all, then there may be very little for you, the seller, to change. The bulk of consumer rights extended to online shoppers stem from the UK's distance selling regulations.
Provision of Information
The primary responsibility that sellers have to online buyers is to provide complete and specific information. There are five types of information that must be provided. First, the main characteristics of your product should be described online. Next, you are required to provide the price, as well as truthful information about taxes and delivery costs. Third, your site should list available payment arrangements. The fourth type of information required is any guarantees you are offering on the product. Lastly, you must include contact information where the consumer can send any complaints about the goods. Your contact details must include a physical address, not a PO box. You must also provide an email address--a web contact form is not sufficient.
There are a couple of deadlines you need to keep in mind as you structure your delivery systems. Distance selling regulations require that the sale and delivery of goods be completed within 30 days of the order. If you can't provide the goods within this time period, the buyer is entitled to a refund, unless some other agreement is made.
Cooling-Off
You should also be aware that there is a seven day "cooling-off" period during which online buyers can change their minds and cancel the sale. That's seven business days after the item actually reaches the buyer. When it comes to costs, business sellers are not allowed to require customers to insure the goods pending delivery. Insuring goods in transit to the buyer will be a necessary cost for your business.
Exceptions
If you're an individual simply looking to sell something on an Internet auction site such as, then the rules are a little less stringent. Essentially, as long as the goods you sell are "as described", then you have probably fulfilled the bulk of your responsibilities to the buyer. Items don't necessarily have to be of satisfactory quality or fit for purpose, only 'as described'. In addition, individual sellers are not required to insure goods being shipped to the buyer. Your best bet is to check the seller's terms and conditions regarding their postage and shipping costs before you make a bid.
Ultimately, the distance selling regulations protect both sellers and buyers. As Internet commerce continues to grow and more sellers come online, consumers will be more likely to have the confidence to buy when transactions are predictable. Likewise, when business sellers understand the limits of buyer action, they can accurately plan for costs and business processes. Unscrupulous retailers are bad for everyone. When business flows smoothly without surprises, everyone will benefit.
You might also like...
During the 7 day cooling off period is the seller required to pay the return postage?
ALD
- 14-Feb-17 @ 1:08 PM