Selling Online: Forming and Concluding a Contract with Your Buyer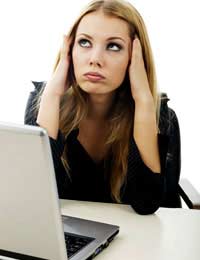 Mention the phrase "forming a contract", and you would be forgiven for immediately picturing long-winded documents, clauses, solicitors and signatures. But essentially, in it's most basic form, a contract is merely an agreement between two parties. In retail, this contract is usually a legally binding agreement. For businesses operating online, a contract should always be entered into, to protect both consumer and seller. The legally binding contract usually begins when the buyer purchases an item from the seller.
In UK and EU law, the standard contract made between a seller and a buyer is upheld by a number of Parliamentary Acts and regulations, such as the Sale of Goods Act. Primarily, they are there to protect the consumer, but as a seller, it is vital that all obligations of both consumer and buyer are set out clearly so that both sides are suitably honoured. If, as a merchant you're thinking about selling online as a business, you should consider the fairly recent acts and regulations that have been created to bring aspects of EU Directives into UK law.
Forming a Contract
Even before a contract has been entered into, there are a couple of key phrases that may pop up from time to time.
The first phrase is 'invitation to treat' – this basically refers to the action of a seller, merchant or trader advertising or displaying their goods or services that are on offer. When the consumer offers to purchase the goods or services, legally the seller is not obliged to accept their offer. As aforementioned, the contract is only made and begins once the seller has accepted the offer of purchase. This also applies when the roles are reversed and the seller makes an offer to the buyer – in this case, the contract begins once the buyer accepts the offer.
The second phrase refers to something known as 'consideration' within the contract. Essentially, 'consideration' refers to the agreement and made by the consumer in the contract, which usually translates as an obligation to pay the seller the agreed sum of money. A contract will not exist if the seller has offered their goods or services to the buyer free of charge.
Implied and Express Terms
A contract will consist of two different types of term, known as implied terms and expressed terms. In their most simple definition, an implied term is a term that is understood and considered to exist (such as those outlined within the Sale of Goods Act and the UK Distance Selling Regulations), but has not necessarily been agreed to. Implied terms usually encompass issues such as the description of goods, the satisfactory quality of goods and whether they are 'fit for purpose'. Express terms are more explicit in that they are the terms that are specifically agreed to by both parties. The most common examples of an express term found in a contract are the price and agreed delivery date. Although contracts don't have to be written, if there are important express terms involved in the contract, it is advisable to have the contract in writing in case of a dispute.
If any agreement within the contract isn't met, and one party fails to comply with the terms, this is what is known as a breach of contract. However, all terms must be made clear before the contract is made. Any terms given to the buyer after the contract has been made, such as those written on a receipt, are not considered to be part of the contract and cannot be enforced.
E-Commerce Regulations
Consumers are protected by a number of Acts and Regulations, most notably the Sale of Goods Act and the UK Distance Selling Regulations. Both are applicable to online sales and contracts formed and concluded online. However, online traders are also obliged to follow the rules set out in an extra set of regulations designed to protect online consumers.
The E-Commerce Regulations were created to bring the EU Directive into UK law, and to help protect consumers when buying from electronic sources such as digital television and the Internet. The Regulations basically ensure that any contract entered into between trader and consumer is legally binding and can be enforced. One of the key points that the Regulations covers is that the consumer is able to access and print out a copy of the terms and conditions of the contract, as well as allowing the consumer to revise their order before it is placed. The trader is then obliged to send a receipt of the order almost immediately after the order has been placed.
In most cases, the formation and conclusion of a contract between buyer and seller is a simple and trouble-free process. As an online seller, providing your customers with clear terms and conditions will help to improve both customer relations, as well as clearing up any potential disputes or alleged breaches of contract.
ONLINE SHOPPING RIGHTS IS FOR SALE.
This website is for sale [more info].
You might also like...