Can a Website Advertise Items as In Stock When They are Not?
By: Lorna Elliott LLB (hons), Barrister - Updated: 28 Feb 2021
|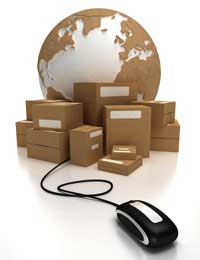 Q.
Is it ok for websites to advertise items as 'in stock' when in fact they are not?
For example, I ordered an item from an online store that claimed to be 'in stock' with a delivery lead time of approximately 5 days, or the option to pay extra to get it the next day. Two weeks later, I have not received the item or a notification from them. They claim the item did not state that it was in stock and that they have to order it and it would arrive in a further 3 weeks!
They are still advertising the item as 'IN STOCK' on the website.
(A.S, 20 March 2009)

A.
I can understand your frustration with this, but in reality this happens all the time. Somewhere on the website there is likely to be a set of terms and conditions that states that the store cannot guarantee availability of any particular item, and that ordering from them does not necessarily mean that the item is in stock. For example, it may have been that there were four in stock when you put the order in, but someone else could have submitted an order for all four items thirty seconds before your order arrived. Remember that retailers rely on wholesalers, importers, distributors and other third parties – but that it is the retailer who is at the front end, dealing with disgruntled customers.
How a Retailer Could be at Fault
There are, however, ways in which retailers could be breaking industry codes of practice and/or the law. The first is if they advertised something for X price and when you go to pay it is in fact a higher price than advertised (which is misleading advertising and would be problematic in terms of the Advertising Standards Authority). The second scenario is if they took payment from you, knowing that they didn't have the item in stock, weren't intending to try to get the item for you and were purely trying to hold onto your money (until such time as you demanded it back.) The offence here would be one of fraud but in practice proving that this was the intention of the retailer at the time they took the money from you would be almost impossible.
Breach of Contract
Thirdly if a retailer took money from you knowing that you required an item for a particular purpose/event, and then failed to deliver within the timescale you may have a cause of action for breach of contract. For example, if I ordered helium canisters for a child's birthday party and the retailer, knowing that I needed them for a specific date, failed to deliver them in time, I would be entitled to a refund and would also claim compensation for the loss (I parted with money on the basis of the retailer's promise.)
Your Rights
If the website has taken your money but not delivered the item, (and you can get the item elsewhere) ask for your money back. Legally, sellers must deliver goods within a 'reasonable' amount of time. In practice, however, if you write a letter of complaint you are likely to be told that wholesalers/distributors etc are at fault and that the company's hands are tied. I hope this clarifies the situation for you.
ONLINE SHOPPING RIGHTS IS FOR SALE:
This website is for sale [more info].
You might also like...
I've ordered a horse bridle Jan 18th 2021. A week later after not receiving a dispatch email I emailed the seller asking where it was, I was told "it's on order and I will receive an email when dispatched. It's been over 4 weeks since then so I emailed again last week asking if there was an update on where the bridle was (as I know the company that makes them delivers within a week or 2) the 2nd email has been ignored but luckily I paid with PayPal so if it isn't here by March 20th (8 weeks which is maximum time for on order items) I will take it up with PayPal and get a refund.
xAria
- 28-Feb-21 @ 9:09 PM
Hello I have recently ordereda Radley bag from the website,I did get order confirmation money was taken off from my bank account, week after I knew omethinf was wrong so I have decided to e-mail them , they responded after a week saying item was out of stock saying that they haven sent me an e-mail which is completely untrue cause si have checked every folder 10 times. The problem is a company didn't put in their website that this item is out of stock, when I am trying to contact them they ignore me . Is t legal for them to not inform a client that the item is out of stock and just take the money.
Aggie
- 8-Feb-21 @ 8:28 PM
Hi, Is it ok for the retailer to keep cancelling your order when it clearly shows as in stock on the site and app on both sides of app (clearance and non clearance) and they say that it's no longer available as a clearance product price but if you bought it through the other side of the site it would be fine? And they just say to me that they are working on updating their site. I wanted the product at the price I ordered it at (twice)! This is not the first time on this site that they've cancelled my order.
I would appreciate some advice. My wife bought me a dressing gown (£89) from online "Joules". Item shown as in stock despite it coming from one of their "Friends" Full payment taken. Two days later order cancelled due to no stock. Problem is that in the first place they state " if they have taken payment" looking online at the hundreds possibly thousands of complaints, they always take payment and "if we do we will refund ASAP" with no time span given, is all they offer. Its been weeks now and there are online complaints that it can take months. The invariable response is to for them to tell customers via Facebook, Trustpilot etc to contact Customer Services which is in fact refusing to take calls or to email which simply generates an auto response that they will reply within 72 hours. If they do reply its simply another auto email. Looking at the number of complaints about this it appears this is a deliberate policy designed to hold on to the customers money for as long as possible. Now I assume I can get my money back via the credit card company so that's not the issue, but surely there must be somebody that can take action against these people. Do they not have to have a credit license or some such in the UK that can be opposed for renewal?Does the Financial Ombudsman have any power? As you say in the article this feels like fraud. We are lucky in that having this money tied up is annoying but not the end, but many must need it back simply to spend it again on the gifts they want to give and cannot. All because of what seems a cynical policy that I believe is tantamount to theft. You are right in that its not always the retailers fault but Joules actually gave an interview stating that it was unable to get supplies and this was its biggest problem, but knowing this they continue to take payments regardless. Thanks
Growing old to fast
- 22-Dec-20 @ 12:04 PM
I asked for a lemon tablecloth from a well known catalogue, which was out of stock. I was sent a refund saying I could spend my rebate cheque on any order from the catalogue sent over £40. The cheque was dated 24/08/20 and it was valid until 29/9/20. i have no wish to buy anything fromthis company again.
Aud
- 15-Dec-20 @ 6:53 PM
I ordered trainers from well known JD Sports, received daily text to say order was being processed through warehouse and would be with me shortly' After 10 days got email saying items were out of stock and refund would be issued, yet they are still advertising them on website. They are using them as 'click-bait' to get you to buy other items
Lelly
- 8-Dec-20 @ 10:07 AM
I ordered a laptop from a company that said it was in stock. After that I got an email saying it would be delayed a week (a month later) Then another email saying it was delayed another week but their website is still showing it in stock. Surely this is not legal to show in stock when my order has not been filled in nearly 7 weeks. I spoke with the company today who ignored my concerns and would refund my money if I wasn't prepared to wait but they still could not confirm when they would fulfil my order.
Shep
- 14-Aug-20 @ 5:03 PM
I purchase item from aheadad I paid for item it was. Paddling pool prices over £145.00 reduced to £12-47 so I ordered it and paid in full next thing got messaged saying that it was a pump for a paddling pool not a paddling pool contacted company they then stated that they have modified the item in question my granddaughter was so upset about this as she gave us her last bit of pocket money to purchase this.. I contacted company all they've said is refund Be givenplus have good day bye Keep happy.. I'm fuming with this company they are in the wrong here DONT EVER USE THESE ON AMAZON
Hoppy68
- 15-Jul-20 @ 10:49 AM
Bought an ex display cooker from a marketplace site. After 2 delivery persons never showed up and one month later after being given all sorts of excuses was told I would get refund. After 4 days and no refund started to think how easy it would be to set up a fictitious company selling these goods and keeping money to buy and sell drugs maybe, then after making a profit from drugs refunding my money. Using other people's money to fund your illegal business and it's very hard to prove.
Frustrated
- 14-Jul-20 @ 3:43 PM
I ordered a product online from a Dutch Company. The company have on several ocassion revised the delivery date. Even today I note that they are taking orders online with a suggested delivery date in July 2020. This is wrong as at the same time they are advising backers who backed their project through Crowdfunding that the product will not be available in July 2020. They have consistently set dates for delivery over the past year and have failed to deliver. They state that they are delivering product but aren't, so they are being deceitful. Is this legal to consistently set delivery dates that they know they can't deliver to. To me it would seem they are funding the business through new sales. Is this a ponzi scheme.
Pedl
- 11-Jul-20 @ 8:34 PM
I ordered an item online for click and collect in 24-48hrs from a well known bike shop. It says in stock. Even today on their websiteit says in stock and available for next day delivery. I paid, got a confirmation email and told to wait for a email. That was 2 weeks ago not heard anything since. Is this legal to continue to advertise items for sale online and take your money but not contact you?
Nobikeman
- 11-Jun-20 @ 3:40 AM
Hi ... i have purchased a chair which was displayed online as being in Stock; the chair was 'supposedly' collected by the courier but the trail went cold; I call the seller 'Wayfair' and asked what the delay was as it was next day delivery but this was now day 5. I was then emailed to say that the cahir was lost in transit amd they to 'Special Order ' a replacement from Poland which would be delivered by 10th June leaving the factory on the 25th May.I requested to cancel the order as the chair was needed quickly, however Wayfairs policy is not to issue refunds as the chair is a 'Special Order'. I bought the chair under the impression it was in stock and would be delivered- it got as far as the courier but now my money is locked down by Wayfair and they are refusing to refund the money. I was not given a choice to accept the timescales.... do I jave any right to demand a refund?
Dusty
- 28-Apr-20 @ 5:01 PM
Hello. Is it legal for a website to list a bunch of Items in stock and then when you order only send the ones they actually have? Now I have to order the missing items another place and thereby pay shipping fees again from another supplier. Is there anything I can do? Thanks.
Bob
- 18-Apr-20 @ 3:55 PM
If a website is doing this deliberately on a regular basis are they breaking the law? I purchased a bike from a website who then emailed me to tell me they didn't have that model, but offered me a newer one for more money. After some investigation, I've discovered that almost every single person who buys from their website has the same issue. I have good reason to believe they are running a scam and that they don't even have stock of the bikes they're advertising to begin with. I don't want a refund, and I don't want the more expensive bike I've been offered. I want the product I paid for, at the price I paid for it. Where do I stand legally?
John
- 15-Apr-20 @ 11:08 AM
Hi there,i ordered a set of car floor mats from an online company which said they were in stock, on 16th October,they took payment next morning, 17th, then 2 days later they email me saying sorry they are not in stock and did i want other ones, i said no, so i just ask them to cancel the order, and give me a refund, which they agreedto,its now 24th and i still haven't had a refund, how long should i leave it and what do i do next.
Shug
- 24-Oct-19 @ 5:06 PM
I orderedabike advertised as adult put arrivedas toycan I complane as wrong advertising
Linda Anderson
- 31-Jul-19 @ 2:45 AM
I've bought some boots from a company selling them as seconds or ex display. They have arrived and I have two left boots. Now the company is out of stock on those items , do they have to honor the purchase and send me the correct item even if they are full price ?
Mags
- 29-Jul-19 @ 8:07 PM
I ordered an item from a company that claimed in big letters "guaranteed in stock" and order before 2pm and receive tomorrow. that evening I get an email, "sorry its not instock and we don't know when it will be" surely this is false advertising and in breach of some code of practice. very frustrating
Shepherd
- 10-May-19 @ 11:03 AM
You can still buy the item the is apparently sold out that I told them about
Czarina
- 14-Apr-19 @ 1:22 PM
I have bought from a website 9 items on April 9th 2019 I have texted and complained about various things to the company in problem the I have encountered. Such as ordering and item and it being out of stock and having to change my complete order. Now this has happened to me again it is April 14 2019 I still have no tracking detail on my order so I contacted the company because they said by the 13th I'd have my tracking detail. So I contact them to find out they let me buy a sold out item that wont be back in stock till the 19 I have to be in malaga on the 27 for modeling and I told them this last time when it has happened.
Czarina
- 14-Apr-19 @ 1:19 PM
Hi, I ordered a couple of fishing rods online on the 22nd March, paid in full and got the email saying the rods had been dispatched with an estimated delivery date of the 26th March.On the 28th March the rods still had not arrived so I emailed the supplier with regards.The supplier emailed me back stating that the rods had been delivered on the 25th March and that I should check with my neighbours, which I did not do as the building they are being delivered to is open 24/7.So I emailed them back asking for a signature and time as all deliveries are on CCTV.No response from the supplier.So I called them and explained the situation.The woman said she would call the courier company as they HAD NOT received a proof of delivery.She phoned me back stating that the courier company 'Tuffnells' had 'lost the package' and that she would send the rods out today (28th March).I have emailed the supplier again today (31st March) as I have had no confirmation or email regarding an estimated delivery date.So I looked online at another site and the cost of the rods has almost doubled since my original order date and now I am thinking they are going to try and fob me off with 'we are out of stock' or the 'package has gone missing' again and just offer me a refund of my money.Which would be fine but I have also paid out for two rod bags for the rods which I have already received.
Dan
- 31-Mar-19 @ 2:49 PM
Ordered a pair of trainers from JD on the 22nd March 2019 and the order constantly said processing and that they were in the warehouse ready. On the 28th I had received no update so I contacted them. Today they replied saying they never had them in stock from when I ordered them and they would process the refund which would take up to a week. What are my options here as they gave me no update until I had to enquire and have now just cancelled the order.
Tippers
- 29-Mar-19 @ 1:39 PM
I ordered some items along with the main item I wanted as it was in stock and on sale at £249 when it should be £349. It said it was still in stock two days after I'd ordered it and until yesterday. I've not record a single message from them until today when I questioned where the items where that I have paid for. I was told that one of the items I ordered was listed as 3 to 6 days before it was available and I'd get delivery next week. So I thought I'd ask about the main item and was told that the sales team are going to ring me about it shortly. This was about three hours ago and I've not heard anything.I've spent £450 here and not heard a word from anyone, anything I can do?
Jay
- 30-Jan-19 @ 2:05 PM
I placed an order for a snooker cue and case set for delivery before christmas as a gift. I placed the order on the 14th december and i received this yesterday, however, the case did not come and neither did the extensions. I called the retailer and told them the situation and they said yes we know, its because that case is now out of stock, so we are waiting to get it back in stock to send it out to you. No email, no phone call to ask if i still wanted the set and didnt mind waiting for the case. Apparently they left a note with the delivery order which i haven't been able to confirm yet, but even so, I can't replace the item in time for christmas because they claim they can't get a courier to deliver, I can get a refund but only after sending the item back which means my funds to buy a new christmas gift won't be available until they're back in work January. What can i do?
Gary M
- 21-Dec-18 @ 9:39 AM
I ordered from 2 different companies who have both taken my money but sent me emails saying item delayed due to no stock available, the first item was paid for on 31st Oct, I have since been sent an email on 6th Dec informing me the item will be delivered in 48 working hours, I have not yet received the item and have so far sent 4 emails and called the number in their website with no answer. The 2nd item was over £200 and when order was placed I paid a premium for a Sunday delivery. One day before delivery I was sent an email informing me of no stock and they would email me again when new stock arrived. I asked if they could guarantee delivery before Christmas but was told no. The order was placed on 7th Dec and when the delay email was sent it stated that they were expecting stock on 13th November, so they knew they had no stock when my order was placed. What advice would you give for both situations please?
Angie
- 13-Dec-18 @ 11:42 AM
Hi I ordered a dining table & 4 chairs at the beginning of November and was told I could have it for Christmas, the company was advertising these items at the beginning of December on their website stating a guaranteed delivery for Christmas, the delivery department phoned me today and told me that they could not deliver until 27th December. As I placed the order 4 weeks earlier than their latest advertised delivery guarantee date are they legally obligated to deliver before Christmas
Chas
- 6-Dec-18 @ 4:30 PM
Recentlypurchased aRaymond Weil Frerlancer at 50% off at an online jewellers money has been taken but now shop saying out of stock could I push to wait till item comes back in stock to keep purchase ?
Shergar
- 16-Nov-18 @ 10:03 AM
Hi I bought an item online a few days later I got an email stating one of the items is out of stock and was refunded for that item but the very next day the item is listed back in stock at a higher price are they allowed to do this?
Hi I ordered an item from a catalogue showing as in stock but when I rang after more than a week of waiting for an dispatch email I was told that it was out of stock. A week later and they are still showing in stock and when I asked about it they said that are waiting on another supplier but they have not amended their website to state that the item is out of stock.
gothic
- 30-Aug-18 @ 11:02 AM
Book - Your Question:
Hi, I would appreciate your advise.I ordered three of items from a website and the items were shown as in stock (3 toys). Order went through and the payment wade through my account.The items were shipped to me and once the package was received I found out that the wrong items were sent to me (1 of them was the one I ordered and it was included in the package twice and another toy that I did not order). When I inquired with the company they told me that the items I ordered were out of stock. So instead of informing me they decided to send me items I did not order.What are my rights in this case?Thanks a lot!
---
Our Response:
You can send them back for a full refund.
OnlineShoppingRights
- 10-Aug-18 @ 2:59 PM