An Overview of the UK E-Commerce Regulations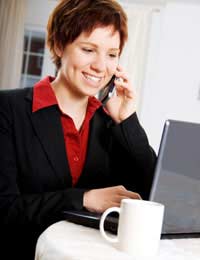 The term 'e-commerce' refers to transactions that are made and concluded through electronic means, such as digital television, mobile phones or the Internet. Alongside information sharing, e-commerce is widely thought to be the most revolutionary aspects of the Internet, consumerism and modern living.
There are two different variations of e-commerce that are carried out worldwide, known as direct and indirect e-commerce. Direct e-commerce relates to goods or services that can be received immediately, such as software downloads, or mp3 files. So, as you'd probably expect, indirect e-commerce refers to goods or services that are purchased online but delivered offline via courier or post. In light of the growth of both these types of online shopping, a series of EC Directives were adopted by the European Union to help protect consumers within their jurisdiction. In UK law the EU E-Commerce Directive was put into action in the guise of the E-Commerce Regulations in 2002.
So as far as online shopaholics are concerned, the regulations apply to online sales and advertising services, as well as services carried out via email and SMS (text message). The regulations also ensure that electronic contracts are legally binding and that consumers are provided with certain information regarding your business and your adopted codes of conduct.
Company Details
Businesses that fall under the umbrella of the E-Commerce Regulations have to comply with a certain amount of information sharing with their consumers. These businesses include those that sell services or goods over the Internet, or through other electronic means such as email and SMS. This includes your company name and a physical address. Providing just a PO Box address is not deemed acceptable. Other information that needs to be provided includes contact details, including an email address. If providing a 'contact us' form, a seller should still provide a contact email address.
The seller also has to provide details of membership with any society, professional body that they belong to, or other publicly available register that they appear on. If the company is subject to an accreditation or authorisation scheme, then details purporting to that supervisory body must also be provided. If VAT registered, then it is expected that the company should also clearly state their VAT number. As of 1st January 2007, it is compulsory to provide additional information such as a company registration, as outlined in the Companies Act 2006.
Pricing
The E-Commerce Regulations are very clear on the pricing policy that all relevant companies and service providers should adopt. The basis of the regulations states that any prices referred to on the website should state whether they include 'hidden' charges such as VAT and delivery costs.
Contracts
A large part of the E-Commerce Regulations focuses on the forming of contracts. The regulations state that electronic contracts should be able to be completed online, and that the consumer has the right and the ability to revise any mistakes in their order prior to making their purchase (their conclusion of the contract). Once the order is placed, confirmation of the order and all relevant information including terms and conditions, delivery times and prices should be sent to the consumer without 'undue delay'.
The online ordering process is the most common form of contract made between a seller and a consumer. During this process, the seller is legally obliged to comply with a few fundamental points, including the provision to the consumer of all the steps involved in their ordering process. Sellers must also supply their consumers with information relating to their contract, including whether the seller will file the electronic contract and if it is readily accessibly by the consumer. Finally, sellers should also inform their customers of any codes of conduct that they adhere to, and information on how the customer can electronically consult them.
Advertising and Email
The final key points that the E-Commerce Regulations covers relates to advertising and commercial communications. Any business wishing to partake in advertising on the Internet must comply with certain terms as outlined by the Regulations. One aspect of the regulations states that any type of commercial communication should be clearly identifiable as such by the consumer or recipient. The advertisement - usually via email - must also include the name of the intended recipient to which the communication was sent alongside the promotional offer.
The Regulations also relate to that much-maligned visitor to the Inbox, the unsolicited or 'spam' email. Such unsolicited commercial communications are actually supposed to be clearly identifiable as unsolicited, and in theory the contents of the email should be made clear in the subject line, removing any further need to open the email.
You might also like...
feelrippedoff - Your Question:
Bought gin & vodka from Morrisons on line. Two days before delivery they called to say they had made a mistake and the offer should have been restricted to two bottles. accordingly they were reducing my order. Can they do this?
---
Our Response:
They can do this if there was a geniune mistake, but they must offer you a full refund if you want it.
OnlineShoppingRights
- 27-May-16 @ 10:27 AM
bought gin & vodka from Morrisons on line. Two days before delivery they called to say they had made a mistake and the offer should have been restricted to two bottles. accordingly they were reducing my order. Can they do this?
feelrippedoff
- 25-May-16 @ 7:23 PM
@maria. Goods must be delivered within the time frame you agree with the seller. If no time frame is agreed, the seller has 30 days from the day after they receive your order to deliver your goods. The exception is where something is custom made like furniture etc and then 8 weeks is considered a reasonable amount of time. You can cancel your order and expect a full refund if you have it in writing that your order would be delivered within a week.
OnlineShoppingRights
- 12-Sep-14 @ 2:05 PM
I recently had a swimsuit made for me by a company online, I was told my order would be ready in a week which was plenty of time as I was not going on holiday for another four weeks, after a week no swimsuit then another week went by no swimsuit then another still no swimsuit so I emailed the company only to be told the material that I picked had not arrived but that I would definatly get it in time for my hols, as you can guess it did not arrive until the day I got back from my trip. I have emailed the company telling them that I am sending the swimsuit back and that I want a refund but the company is ignoring me. What are my rights?
mari
- 11-Sep-14 @ 6:40 PM
I agree and I think you could add a section talking about payments policies. The big problem for e-commerce acceptance is trust. It's not easy to pay in advance to someone we don't know, but we know it is very hard to have our money back if the contract is not respected by the seller. There are no reason to pay before the product is disponible for dispatch! Good job, Abatista
Abatista
- 15-Jul-14 @ 7:57 PM