How to Avoid Buying Counterfeit Goods Online
By: Lorna Elliott LLB (hons), Barrister - Updated: 14 Oct 2012
|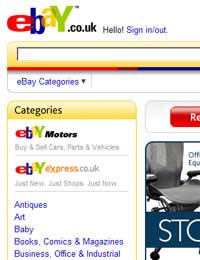 We have all come across a website or item for sale on an auction site that looks too good to be true. In reality, if something is priced far below its retail value, it's probably a fake. Counterfeit goods and those who sell them have become increasingly sophisticated over recent years, and the Christian Louboutin heels, the Ed Hardy T-shirts and the Gucci bags look more like the real thing than before…at least, they do on the internet. Often this is because fraudsters use images of the genuine goods in order to dupe buyers into parting with their cash.
Penalties For Counterfeiters
Counterfeiting is a crime, and people who buy counterfeited goods in order to resell them are committing a criminal offence. There are problems for consumers, too: the products might be unsafe, such as bogus cosmetics or perfumes; unusable, such as CDs and DVDs, and you are unlikely to get your money back. Purchasing these kinds of items also deprives the true copyright owners of their share in the revenue from these items, which means that other bona fide consumers often pay the price in higher taxes or increased costs on genuine items.
What If You Buy Counterfeit Goods?
Although you're unlikely to be prosecuted for purchasing a counterfeit item, you could have the item confiscated. It is not just the people who make the counterfeits who are at risk of jail time. If you buy counterfeit goods to sell, even to your friends or on Ebay, you could go to prison.
If you buy an item in good faith, thinking that it is genuine, you may be able to enforce your statutory rights against the seller in that the item was not 'as described.' Often, however, the seller won't respond to your complaints and you are left with no redress.
Examples Of Scams
One recent scam involved nationwide distribution of catalogues to homeowners in the UK, which purported to sell cheap designer goods via a website. The catalogue scam occurred just in time for last Christmas, and a lot of people placed orders online and never received their cut price designer goods. This was a well-thought-out scam, as people don't usually think that catalogues that
Here is a useful checklist to ensure you don't get caught out online:
What is the normal retail price, or RRP for the item?
How much cheaper is the item than this?
Who is selling it?
Have you heard of them before?
If you haven't, or if they are a private seller, do they have the receipt?
Is the website secure?
Have you 'Googled' the website name to see whether anyone else has been stung by the seller before?
What do the photographs on the site look like? If they are low pixel quality, you may be looking at a scam.
Is the seller selling the item as a 'one off', e.g. an unwanted Christmas present, or do they have a lot of the same items for sale?
Does the website have a set of terms and conditions of sale?
Where are the goods coming from? A lot of counterfeits hail from Asia and the Far East.
Are you buying tickets for a show or live event? If so, be extremely careful. If you can't buy the tickets anywhere else, ask yourself why that is.
If you ask yourself a few questions about the item, and the website, before you commit to buy, common sense will often prevail over the excitement of a 'bargain.' Remember, if it looks too good to be true, it probably is!
You might also like...